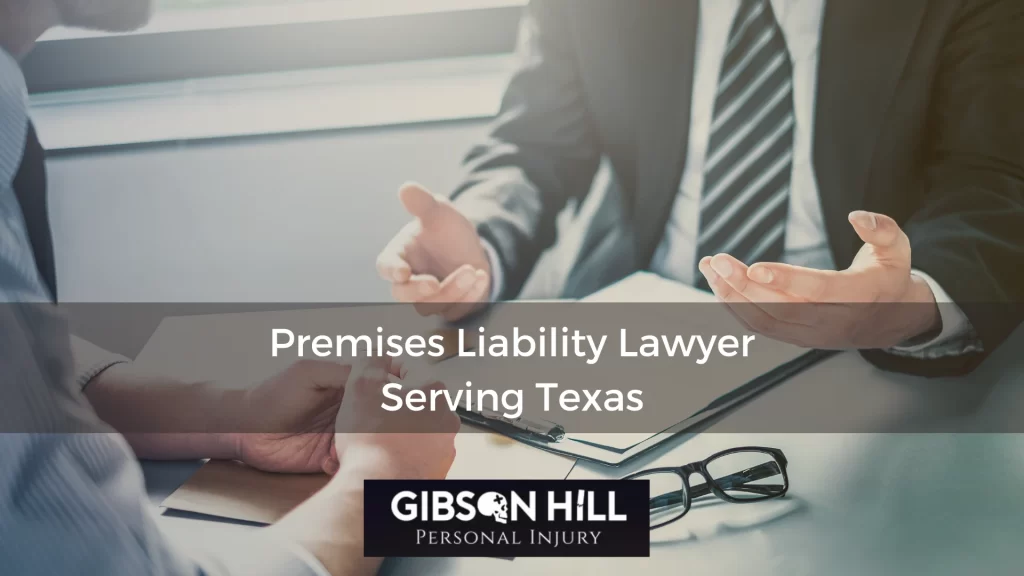 When a business, acquaintance, or even a friend invites you to their property, you rightly expect that your visit will be safe. That's why it's so upsetting when you suffer an unexpected injury due to a property hazard. Slips, trips, and falls happen every day, and they cause serious injuries.
If you sustained injuries on someone's property in Texas, you might be entitled to pursue financial compensation with the assistance of Gibson Hill Personal Injury. If your injury resulted in expenses, you could file an insurance claim with the at-fault party's property insurance.
Our experienced Texas premises liability lawyers understand the state's legal system and how to navigate it effectively. We have experience handling cases like yours and will fight hard for the maximum compensation you deserve.
We know the last thing you want is a legal headache, which is why it's our goal to resolve your matter efficiently so you can move on with your life.
Call us today at (713) 659-4000 to schedule your free consultation and learn more about how we can help you get the fair compensation you're owed.
What Is Premises Liability?
Premises liability involves any injury that results from the defective or unsafe condition of someone's property. It falls under the legal category of personal injury, where injured victims can pursue compensation for their physical, mental, or emotional injuries.
Suppose you're invited over and fall into an unmarked hole in your neighbor's yard. They might be held legally and financially responsible for your expenses in an insurance claim or lawsuit.
Gibson Hill Personal Injury can handle all kinds of premises liability cases, including:
Slip and falls
Dog bites or injuries from other animals
Fires, electrical hazards, and flooding
Fume, gas, or chemical leaks
Fires
Swimming pool accidents
Equipment failure and poor maintenance
Inadequate security leading to injury
Just because you got hurt on someone else's property doesn't mean you're automatically entitled to compensation. That's why you need to consult with a lawyer.
They'll have to prove that the property owner or manager was negligent with clear and compelling evidence. They'll document how the property owner knew about or should have known about the unsafe conditions and failed to correct them. When they have a solid legal argument, they'll demand compensation from the property owner and their insurance company.
How to Prove Negligence in a Premises Liability Claim
To base your claim on negligence, your lawyer will prove five elements of negligence existed when you were injured on someone's property:
Duty: The property owner owed you a reasonable duty of care to prevent injury;
Breach of duty: They breached their duty;
Cause in fact: If it wasn't for their action or failure to act in a certain way, you wouldn't have suffered an injury;
Proximate cause: Their actions, and nothing else, were the cause of your injury; and
Damages: You incurred damages.
The available evidence should show that the property owner knew about the hazardous conditions of their property, or a reasonable person should have known the same. If they were aware of any damage or defects but didn't repair them promptly, they'll be deemed negligent.
In less clear circumstances, we'll have to build a strong argument that they should have known about the problem. If you got hurt because of an uneven sidewalk or poor lighting in a stairwell, you might be entitled to compensation from the property owner's liability insurance.
Hire an Experienced Texas Premises Liability Lawyer
Property owner's insurance companies try to avoid paying for the injuries that occur on the properties they insure. That can make premises liability cases challenging.
You need sufficient evidence to prove negligence and force the insurance to pay fair compensation. A lawyer like ours at Gibson Hill Personal Injury can make them treat you fairly and protect your rights from property owners and insurers who would shirk their responsibilities.
When you hire Gibson Hill Personal Injury, we'll take care of all aspects of your case. We know the tactics insurance companies use and how to secure the maximum settlement possible for our clients. We won't allow them to intimidate us into settling for a low number like they do unaware claimants. We'll fight to get you the just financial damages you deserve to cover your medical treatment, missed work, and pain and suffering.
We can take care of all the steps below:
Investigate. We'll perform an investigation into the incident that led to your injuries., We'll use our resources to request crucial evidence that proves the property owner's negligence, such as security footage, maintenance and repair records, eyewitness statements, incident reports, your medical records, and photos of the accident scene.
Notice. When we figure out who the property owner or other liable party is, we'll send them a letter notifying them of our intent to pursue compensation. At that time, we'll also request a copy of their liability insurance policy to review the available coverage.
Witnesses. Locating people who witnessed accidents can be time-consuming, especially if it's been months or years. We have the skills to track down individuals who saw you sustain injuries on someone else's property.
Evidence. Evidence is necessary in any personal injury case. Whether you file an insurance claim or a lawsuit, you need to prove the incident occurred and that you suffered injuries because of it. We understand how premises liability cases work and the evidence we'll need to collect to argue your side of the claim effectively.
Case Value. We know how to value cases and calculate the maximum fair compensation. We'll review all of your expenses, the impact of the injury on your daily life, how it affects your employment, and other factors to determine how much money we can demand. Then we won't settle for less than you deserve.
Insurance Claim. We can file the insurance claim on your behalf, so you don't have to worry about it. We'll submit all the evidence we found and negotiate a settlement with the insurance adjuster. If we're unable to reach an agreement, we'll be ready to file a lawsuit.
Insurance Claim and Lawsuit Damages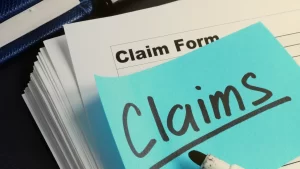 Whether you file a claim or lawsuit, the goal is to win a settlement or judgment for your total damages. Damages are the expenses and suffering that result from an accident or injury. There are three main categories of damages you can pursue. The two most common are economic and non-economic damages.
They include:
Medical costs
Lost wages
Lost capacity to earn
Property damage
Pain and suffering
Emotional pain
General inconvenience
Loss of companionship
Any of the damages listed above could be part of the final amount you receive to cover your expenses or compensate for your suffering. The insurance company, not the property owner, usually pays both economic and non-economic.
If you file a lawsuit, your lawyer may advise you to pursue punitive damages. They're a rare financial award and require documenting that the at-fault party's actions involved gross negligence, fraud, or malice. Instead of compensating the victim for their losses, punitive damages punish the defendant for their reckless behavior.
How Long Do I Have to File a Lawsuit?
There are strict deadlines you have to follow when considering a lawsuit known as statutes of limitations. The statute of limitations for a premises liability case in Texas is two years. That means you have two years from the date of your injury to sue the liable party for compensation.
Gibson Hill Personal Injury Legal Fees and Costs
Our Texas premises liability lawyers understand the financial stress a premises liability accident causes. You want legal services that are dependable and affordable. That's why we don't charge you anything for our services until you win a settlement or judgment.
At Gibson Hill Personal Injury, we take premises liability case on contingency. There are no upfront fees or costs. We only expect payment if we recover compensation for you from the negligent party. If we don't win your case, you won't owe us anything.
Texas Premises Liability Lawyers Ready to Advocate for Your Rights
We understand the overwhelming feelings that accident victims experience. You don't want to talk to insurance companies and haggle over a settlement while you're recovering. You won't have to worry about any of that when you hire Gibson Hill Personal Injury. We can handle all aspects of your case so you can focus solely on your medical treatment.
We care about the clients we work with and want to ensure their rights stay protected. You're entitled to compensation for the pain and suffering you endured, and we'll fight to win it. You can depend on us to provide the support you need to get through this traumatic experience. Our team is available 24/7, so you can talk to us whenever you need to.
At Gibson Hill Personal Injury, we want the people who come to us to feel comfortable and safe. We provide a free initial consultation to anyone interested in speaking with our experienced attorneys about their potential case.
We'll be happy to meet with you to discuss the details of your premises liability and give the advice you need to decide what to do next. You're not obligated to hire us if we're not the right fit for you. We just want you to be able to make the best decision for you.
Call Gibson Hill Personal Injury today at (713) 659-4000 if you were the victim of a premises liability accident in Texas. Take the first step on your journey to recovery by scheduling your free consultation with one of our Texas premises liability lawyers.