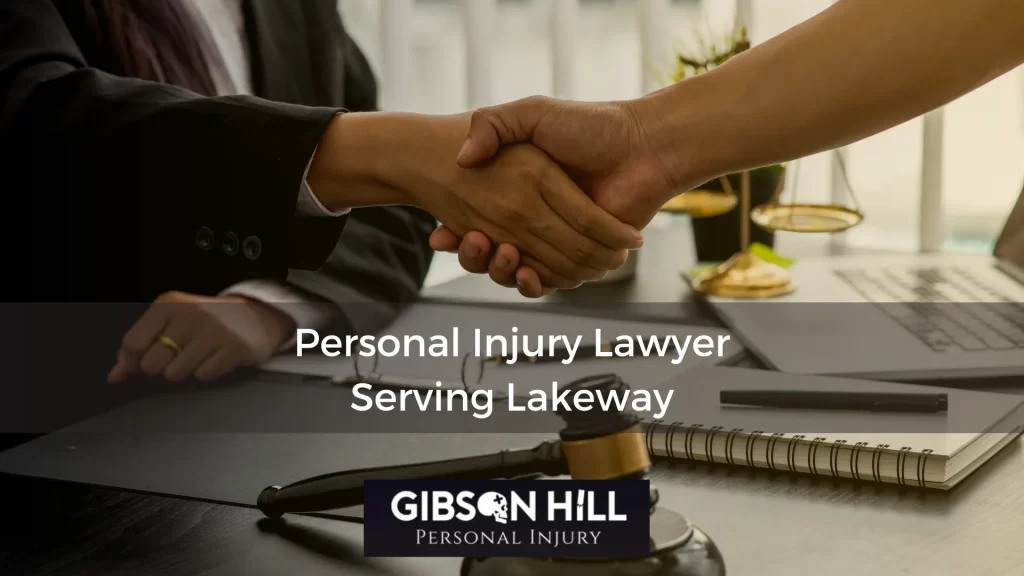 If you were injured as a result of someone's negligence, you might be entitled to compensation for your medical bills and other costs. At Gibson Hill Personal Injury, we represent individuals who were injured due to another party's negligence or misconduct. We have the knowledge and resources to help you hold the negligent party liable for the suffering you endured.
We understand the significant toll an accident can take. In most cases, the at-fault individual or company could have prevented your injuries if they had taken the necessary precautions. When someone's recklessness or intentional misconduct results in the injury or death of another person, they could be financially responsible for the victim's losses.
The cost of prescription medications, physical therapy, ambulance services, and other medical bills can lead to heavy financial burdens. Many accident victims don't have the means to afford these expenses, and you could end up deep in debt while trying to recover from your injuries. If your actions didn't contribute to the incident, you shouldn't be forced to pay out of pocket for costs resulting from the accident.
The Lakeway personal injury lawyers of Gibson Hill Personal Injury are prepared to help you fight for justice. We will aggressively pursue the maximum compensation available and try to resolve your case favorably. You can depend on our experienced and knowledgeable team to provide the legal guidance, support, and representation you need during this traumatic time in your life.
Call us at (713) 659-4000 now for your free consultation and learn more about how we can help after your personal injury.
Why You Should Hire a Personal Injury Lawyer
Some people choose not to seek legal representation following an accident. It's a common assumption that pursuing compensation from the insurance company won't be that hard of a task to handle. But the truth is, pursuing an injury claim can be incredibly challenging, even if you only sustained minor injuries.
The insurance company won't be on your side and will likely try to find a valid reason to reduce or deny your claim. If you haven't retained a lawyer to assist you with the process, you could end up settling for much less than you actually deserve, or in the worst-case scenario, paying for everything out of pocket.
Gibson Hill Personal Injury has represented clients like you since 2013. We are familiar with all applicable state laws and with the complexities of personal injury cases. Our Lakeway personal injury lawyers will help you navigate through the claims process and provide legal counsel as needed. We will handle every aspect of your case so that you can focus on healing. With our team in your corner, you won't have the burden of an accident investigation resting on your shoulders.
Our Practice Areas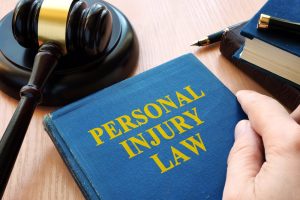 Gibson Hill Personal Injury has the experience to represent injured Lakeway clients in a range of personal injury cases, including:
Do not hesitate to contact Gibson Hill Personal Injury for your free consultation if you were injured as a result of someone else's negligence. After reviewing the details of your case, we will help you determine what your legal options are so that you can make an informed decision about next steps.
Compensation You Can Pursue in a Personal Injury Case
The compensation you may be able to claim will depend on the circumstances of your case. You could file an insurance claim, but the coverage on the at-fault party's policy and other contributing factors will determine the maximum settlement you can pursue.
For example, Texas state law only requires a minimum of $30,000 in liability for auto insurance. If you suffered $50,000 in losses, a claim would not adequately compensate you.
The compensation you receive in a personal injury claim could cover your past and future losses, such as:
Lost wages
Lost earning capacity
Mental anguish
Property damage
Medical bills
Loss of household services
Pain and suffering
Physical impairment or disfigurement
If the insurance company denies your claim or the amount of available coverage isn't enough to compensate you for the losses you suffered, you could proceed with a lawsuit against the negligent party.
You must abide by the statute of limitations if you want to sue someone for compensation. Texas has a two-year statute of limitations on personal injury cases, meaning you have two years from the accident date to initiate your lawsuit in court. Once the statute expires, you could lose your right to seek compensation.
Unlike an insurance claim, lawsuits allow the injured victim to recover exemplary damages. However, you must show clear and convincing evidence of the defendant's malice, gross negligence, or fraud for a jury to award you with this financial award. Exemplary damages are designed to "punish" the at-fault party for gross negligence or excessive recklessness.
Personal Injury Frequently Asked Questions
It's not uncommon to have questions about the aspects of a personal injury case. Most people don't understand what's involved in an accident investigation or how to obtain evidence. Gibson Hill Personal Injury answered some of the most common questions clients ask us to prepare you for next steps.
When Should I Hire A Lawyer?
If you're planning to seek compensation from the at-fault party, you should hire a lawyer immediately following the accident. While you're treating your injuries, we can start building your case. Since there's a strict deadline to file a lawsuit, we need to begin the process as soon as possible to avoid running out of time.
Should I Talk To The Insurance Company?
Never. The insurance adjuster might reach out to you for details regarding the incident. Although you might believe it's an innocent conversation, they're likely looking for information they can use against you.
Insurance companies want to save money by avoiding large settlement payouts. They could use what you say to blame you for your injury and deny the claim. Inform them that you hired a lawyer and let them handle all communication during your ongoing claim.
What Should I Do If I Was Partly At Fault For The Accident?
You should never admit fault following an accident. You could end up with much less compensation than you need to cover your losses if you choose to proceed with a lawsuit.
Proportionate responsibility allows the jury to reduce a plaintiff's financial award by their percentage of shared fault. For example, if you suffered $100,000 in losses but were 20% to blame for your injuries, you could only receive up to $80,000 in compensation.
Contact Gibson Hill Personal Injury
If you were injured in an accident in Lakeway, contact Gibson Hill Personal Injury today. One of our Lakeway personal injury lawyers can meet with you during a free consultation to review your case and determine if we can represent you.
Call us at (713) 659-4000 or reach out to us online. We're available 24/7 to speak with you.