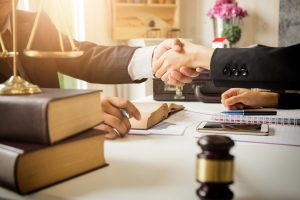 Have you been injured in an accident in Pearland that was caused by another party's careless or reckless behavior? If so, you may be entitled to receive compensation for expenses and losses that you incur due to your injuries. The Pearland personal injury lawyers of Gibson Hill Personal Injury have the expertise and resources needed to aggressively pursue compensation for you. We know the frustration and intimidation that can come with trying to recover from a devastating accident. Let us handle all the details of preparing and pursuing your claims with the liable parties and insurance companies.
When you have been the victim of an accident in Pearland, turn to Gibson Hill Personal Injury for a free initial case review to speak with a Pearland personal injury lawyer about how we may help you in pursuing financial recovery and justice for your injuries and losses. You can reach us at (713) 659-4000.
Personal Injury Cases We Assist Clients With
The attorneys of Gibson Hill Personal Injury have extensive experience helping clients obtain compensation in personal injury cases arising from:
Do You Need a Pearland Personal Injury Lawyer for Your Case?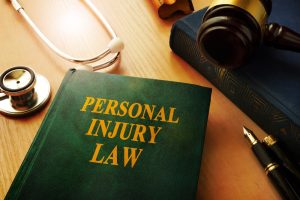 Although you may consider trying to handle your personal injury case on your own, hiring a Pearland personal injury lawyer from Gibson Hill Personal Injury can provide you with significant benefits, including:
Expert investigation of your case and the underlying accident or events that caused your injuries.
Retaining of respected expert witnesses who can help us persuasively argue technical aspects of your claim.
Identifying all the parties who can be held liable for your injuries and losses, and discovering applicable insurance coverages.
Filing your insurance claims and lawsuits on your behalf and pursuing maximum compensation for you through a negotiated settlement or a trial verdict, so that you can focus on treating and rehabilitating your injuries and getting back to regular life.
Why Choose Gibson Hill Personal Injury?
When you have a personal injury claim in Pearland, you may have multiple attorneys or law firms to choose from. At Gibson Hill Personal Injury, we believe that we give our clients the best chance at maximum recovery after an accident because:
We are dedicated to ensuring you make a full financial, physical, and emotional recovery after suffering life-altering injuries.
We stand at your side throughout the entire recovery process, so that you never feel alone.
Our attorneys handle each case personally, ensuring that you have tailored, effective legal advice and that you always have a seasoned advocate for your rights and interests.
We make sure to always keep you up to date on the progress of your case, answering questions that you may have and making sure that you know what to expect next.
Our firm represents clients on a contingency basis, meaning you never owe us anything unless we secure compensation for you.
Steps to Take after Being Injured in an Accident in Pearland
Following an accident in Pearland, you should remember the following tips that can help protect your rights and options for seeking compensation in a personal injury claim:
Document the accident scene by taking photos and video and talking to any eyewitnesses.
Seek medical attention as soon as possible to have a doctor diagnose any injuries you may have sustained in the accident.
Follow your treatment instructions and recommendations.
Keep copies of your medical records, any bills, receipts, or invoices for expenses, and your pay stubs or income records if you miss work after an accident.
Avoid discussing the accident, your injuries, or your personal injury case on social media.
Finally, speak with a Pearland personal injury lawyer from Gibson Hill Personal Injury to learn more about your options for pursuing a legal claim to secure financial recovery for your expenses and losses.
Pursuing Financial Recovery for Injuries Suffered in an Accident
The Pearland personal injury attorneys of Gibson Hill Personal Injury believe you deserve a full financial recovery after suffering injuries from an accident that was someone else's fault. With our firm, you can expect our legal team to fight for compensation that covers:
Costs of medical care and rehabilitation
Long-term care expenses for permanent disabilities or chronic health conditions caused by your injuries
Past, ongoing, and future losses of wages or income and employment benefits
Physical pain and anguish
Emotional trauma and distress
Scarring/disfigurement
Reduced life expectancy
Personal Injury FAQs
You likely have questions about the claims process or about how to get money for your injuries. We've answered some of the questions we hear most often for you below.
Do I need a lawyer to settle with the insurance company?
Soon after an accident, you may be contacted by an insurance adjuster offering you a check to help pay for your medical bills and cover lost wages from missed work. However, you should not accept that check or a settlement with the insurance company without first speaking to a Pearland personal injury lawyer from Gibson Hill Personal Injury. Our attorneys can review the details of your case, determine your injuries and losses, and advise you whether the settlement provides you with fair compensation. If necessary, our firm can go to work on your behalf aggressively negotiating for a larger settlement from the insurance company.
What is involved in the personal injury claim process?
After you or our firm files a claim with the insurance company, your case will likely be resolved by reaching a negotiated settlement that pays you fair and full compensation. However, it may become necessary to file a lawsuit when an appropriate settlement cannot be reached. Following the filing of a lawsuit, we and the other side will engage in the process known as discovery, where both sides exchange documents and information and take testimony from each other's witnesses. Although most lawsuits are settled prior to reaching trial, eventually your case could go to trial where we argue on your behalf to a jury or a judge to try to secure a verdict in your favor.
Do I have a personal injury claim if I don't feel hurt after an accident?
Do not assume that you don't need to take steps to protect your rights to pursue a personal injury claim if you don't feel hurt after an accident. Injuries sometimes take days or even weeks to begin causing significant pain or other noticeable symptoms. For that reason, you should begin preparing a legal claim for compensation. You should also see a doctor as soon as possible for an exam that can diagnose injuries even before you begin noticing pain.
Contact Us Today to Speak with One of Our Experienced Pearland Personal Injury Lawyers
After you have been injured through no fault of your own in an accident, call Gibson Hill Personal Injury at (713) 659-4000 or contact us on our website for a free, no-obligation consultation with a Pearland personal injury lawyer to go over your legal rights and options.