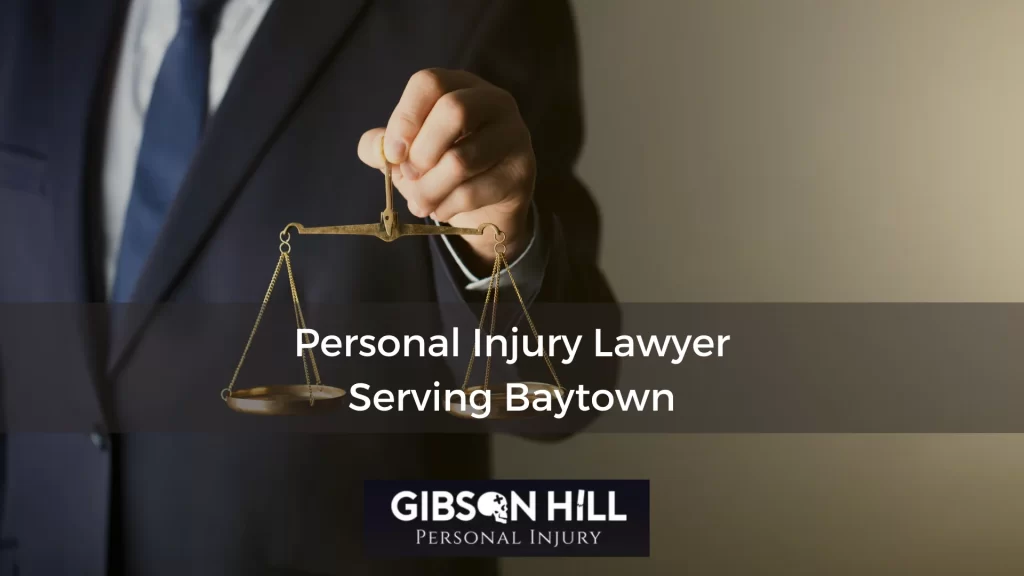 If you were injured due to the negligent actions of another person or a company, do not hesitate to contact Gibson Hill Personal Injury to discuss the available legal options. We could represent you in your personal injury case and pursue compensation from the at-fault party on your behalf.
At Gibson Hill Personal Injury, we understand the financial burden accident victims often face. The cost of treating an injury can be expensive. Paying bills related to hospitalization, surgery, prescriptions, and rehabilitation could place you in debt if you can't afford them. You might be entitled to compensation from the negligent party responsible for causing the accident.
Whether you suffered an injury at work, in a car accident, or from a doctor's error, you can face long-term consequences. Serious injuries can interfere with your daily routines. You might not be able to return to your job or take care of yourself. If you need assistance performing basic tasks, you could end up with expenses you worry about paying.
Gibson Hill Personal Injury will fight to secure the maximum compensation available in your case. Our legal team will not rest until we find a way to hold the at-fault party accountable for their wrongdoing. You can depend on us to tirelessly work to meet your needs and try to achieve your legal goals.
Call us at (713) 659-4000 today for your free consultation with one of our Baytown personal injury lawyers.
Why Hire Gibson Hill Personal Injury?
Personal injury cases can be complex. It's a challenge trying to handle them without the help of a lawyer. Even if you know how to file a claim or lawsuit, you could encounter obstacles you don't know how to overcome. These obstacles can delay the process and prevent you from receiving the money you're owed for your injury.
Gibson Hill Personal Injury has experienced and compassionate personal injury lawyers in Baytown, TX, ready to fight for you. When you hire us, we will take over your case and complete every step for you. Your only responsibility should be to attend your doctor's appointments so you can recover. Let us handle the legal aspects, so you can focus on your health and get your life back on track.
Our Practice Areas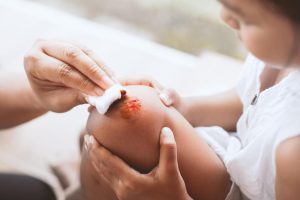 Since 2013, Gibson Hill Personal Injury has represented accident victims in personal injury cases, such as:
If you were involved in any of these scenarios, contact Gibson Hill Personal Injury. We can investigate the accident and gather the evidence we need to prove that someone else was at fault for your injury.
Compensation Available After an Accident
If the person or company at fault for your injury has liability insurance, you could file a claim. The compensation you receive might compensate for the losses you suffered, such as:
Mental anguish
Pain and suffering
Medical bills
Loss of household services
Physical impairment or disfigurement
Lost wages
Lost earning capacity
Property damage
Although you might think the insurance company will be on your side during the claim, they often try to avoid significant payouts. Their goal is to save money by denying claims or offering low settlements to claimants. If you can't recover the compensation you need from an insurance claim, you could proceed with a lawsuit against the at-fault party.
In a lawsuit, exemplary damages might be available. This form of compensation punishes the defendant for their actions and aims to deter similar misconduct in the future. The jury may award these damages to you if you can provide clear and convincing evidence of the at-fault party's gross negligence, fraud, or malice.
Personal Injury Frequently Asked Questions
Accident victims often have questions about their personal injury cases. Many people don't understand the legal process and what they're supposed to do to prepare for it. Gibson Hill Personal Injury wants to ensure that you know your rights and state laws during your ongoing case. We answered the most commonly asked questions below, so you know what to expect and how to handle specific situations correctly.
How much does it cost to hire an attorney?
It's common to worry about the cost of legal representation. You might choose not to hire a lawyer because you don't think you can afford it. However, you could benefit from having an experienced legal team on your side.
Gibson Hill Personal Injury knows how overwhelming it can be to add more expenses to your plate when you're already paying for medical treatment and other costs. We take personal injury cases on contingency, so you're not burdened by upfront legal fees or costs. We won't expect you to pay us unless we secure compensation for you.
Is there a deadline to file a personal injury lawsuit?
Yes. If you want to sue someone for compensation for your losses, you must observe the statute of limitations. This is a strict deadline for filing a lawsuit. Texas has a two-year statute of limitations. That means you must initiate your lawsuit in civil court within two years of the date you suffered your injury. Once the deadline passes, you could lose your right to seek compensation from the at-fault party in court.
How long does a personal injury case take?
The duration of your case will depend on various factors, such as the severity of your injury. Many people are able to settle their cases with the at-fault party's insurance company. It could take as little as a couple of weeks or many months to resolve a claim. However, if you're forced to file a lawsuit, you could spend years waiting for compensation.
Contact Us
At Gibson Hill Personal Injury, our personal injury lawyers in Baytown, TX, will work with you one on one during your case to provide the representation and services you deserve. We understand you're going through a traumatic experience and want to help you move forward with your life. Our team will remain in your corner and fight for justice until the end.
If you sustained injuries in an accident due to someone's negligence, call Gibson Hill Personal Injury now. One of our Baytown personal injury lawyers can talk to you about what happened during a free consultation and determine whether you have a personal injury case we can take. Call us at (713) 659-4000 today.