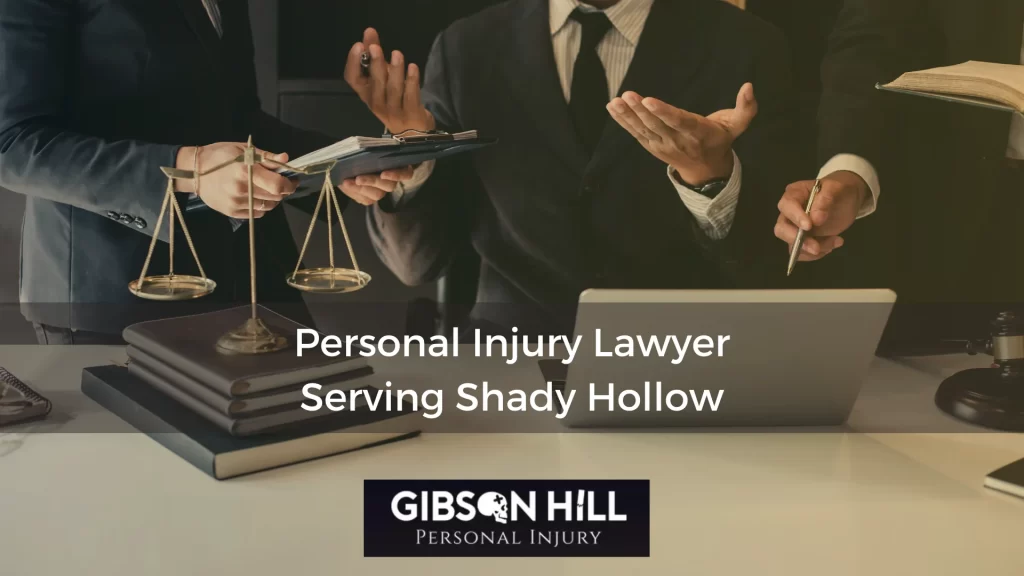 If you've been injured because of someone else's carelessness or negligence, there are a lot of things you need to do. You need help in filling out forms, paying bills, and figuring out whether to sue the other person or not. You need skilled legal advice. You need the Shady Hollow personal injury lawyers of Gibson Hill Personal Injury.
If you've been injured in Shady Hollow, TX, Gibson Hill Personal Injury wants to see that you get the compensation you deserve. If your injury is due to someone else's careless behavior, you have a right to receive compensation for the harm that was done to you. If you need help making your case with the insurance companies or presenting your case in court, we're here to make sure you're treated fairly and get the justice you need. Call us at (713) 659-4000 for a free and confidential consultation.
Practice Areas
Our attorneys are knowledgeable in every type of personal injury case. If your accident was due to any of these or some other cause, we'll help you get the financial recovery you need.
Why Do I Need Gibson Hill Personal Injury?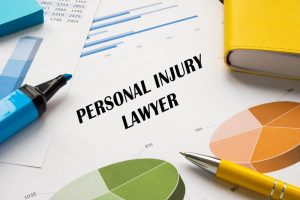 Everyone wants to do things themselves. In Texas, we pride ourselves on being independent. Most of the time, you can do things on your own, but some things need some extra know-how. If you've been injured and need some time to get well, you shouldn't be worrying about insurance forms and legal issues. That's for your attorney to handle.
To succeed with an insurance company or in court, you need to do everything the right way. If you miss a deadline or forget a document, a clerk could send you back to square one without telling you why. Worse, you could lose your case before you get a chance to explain your side of things. By letting a professional legal team take care of these steps, you can be assured that nothing will get missed or overlooked.
No matter what you decide to do, you should have an attorney review your documents and give you their opinion before you send anything to the insurance company or court. Determining fault is an essential part of receiving compensation in Texas, and you should be sure you've gotten everything right.
Comparative Negligence in Texas
When you are involved in an accident, the insurance companies and the courts first look to see who was at fault. Being "at fault" means the at-fault party was careless or negligent at the time of the accident. For instance, if you were sitting at a stoplight and you were hit from behind by another car, the other driver would be at fault for running into you.
Texas follows a modified comparative negligence rule. Comparative negligence means that even if you were partially responsible for the accident, you could still recover compensation, as long as you are less than 51 percent at fault. If you are more than 50 percent at fault, you can recover nothing.
If you are sitting at the stoplight and are hit from behind, you would not be at fault, but suppose your brake lights were out so that the other driver thought you had started to move forward. In that case, you might be found to be partially responsible for the accident since the other driver might have stopped if they had seen your brake lights.
As long as you are 50 percent responsible or less, you can recover up to the percentage you are at fault. If your malfunctioning brake lights caused the judge or jury to find that you were 25 percent responsible for the accident, you could still recover 75 percent of your accident-related losses.
For this reason, documenting everything about your accident is critical. If it isn't clear whether your brake lights were working or the traffic light was still red, you will need to find a way to confirm that in order to prove your case.
Contact Us
Gibson Hill Personal Injury has offices in Shady Hollow and throughout southeastern Texas. Our goal is to provide our communities with the best representation in their injury cases and get them the compensation they deserve.
Call Gibson Hill Personal Injury at (713) 659-4000 if you believe you've been injured due to someone else's carelessness or negligence. We'll take a look at your case and give you our best opinion on how to proceed. The consultation is free, and our legal team will be ready to go as soon as you give the word. Whatever you need, we're here to fight for you. Contact us to get started today.