Cedar Park Personal Injury Lawyers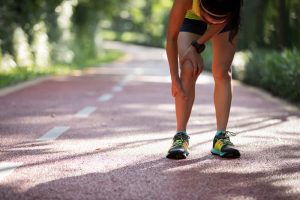 If someone else's negligent behavior resulted in you sustaining injuries in an accident, contact Gibson Hill Personal Injury to learn about your available legal remedies. We might be able to help you hold the at-fault party liable and recover the compensation you need to pay for your medical care.
We know how traumatic an accident can be. Even if your injury is minor, you could face physical, emotional, and financial strain while recovering. The burden of pursuing a personal injury case can significantly affect your life. It also creates economic struggles if you don't have the money to afford your bills.
At Gibson Hill Personal Injury, our dedicated and experienced Cedar Park personal injury lawyers can take on your case for you. You should take this time to focus on what matters most – recovering from your injuries. We will remain by your side to help you navigate through the complicated process of seeking compensation following a personal injury. You can expect a high level of service and representation until your case is resolved.
Call Gibson Hill Personal Injury at (713) 659-4000 for a free consultation and let us help you get on the road to recovery.
Why Hire Gibson Hill Personal Injury?
Most people find it challenging to balance handling a personal injury case and tending to daily responsibilities. It can take up a lot of time and result in various obstacles. If you don't know state laws or the rights afforded to you during an insurance claim or lawsuit, you could end up without the money you're owed for your injuries and resulting losses.
Gibson Hill Personal Injury can investigate the incident, collect evidence, and create a legal strategy to prove someone else was at fault for your injuries. We provide personalized services and attention to meet your specific needs. Our team will fight hard to obtain your desired result. You can depend on us to use the resources at our disposal to pursue justice in your case and seek the compensation you deserve.
Personal Injury Cases We Handle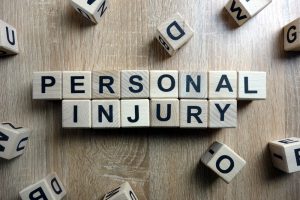 The Cedar Park personal injury lawyers of Gibson Hill Personal Injury have the experience and skills to represent you in your personal injury case. Our practice areas include:
We handle a variety of legal matters involving injury, illness, and death. If you want to discuss your case with us and learn about the available legal options for pursuing compensation, contact Gibson Hill Personal Injury immediately.
Possible Compensation in a Personal Injury Case
The compensation you recover in a personal injury case should adequately compensate for the losses you suffered from the accident, such as:
Medical expenses
Physical impairment or disfigurement
Loss of household services
Property damage
Lost wages
Lost earning capacity
Mental anguish
Pain and suffering
You have the option of filing an insurance claim or lawsuit. In an insurance claim, you're seeking a settlement from the at-fault party's insurance company. The compensation you can recover will depend on multiple factors, including the amount of coverage in the policy.
If the insurance coverage isn't enough to adequately compensate for your losses or the insurance company denies your claim, you could file a lawsuit.
You could also seek exemplary damages as part of a lawsuit. You must show the jury clear and convincing evidence of the at-fault party's malice, gross negligence, or fraud to receive this financial award. Punitive damages are designed to punish the defendant for their misconduct and prevent similar behavior in the future.
Personal Injury Frequently Asked Questions
Gibson Hill Personal Injury understands that many victims may not know what to do after an accident. Below are some of the most common questions clients ask us. Call us for a free consultation to learn more about what's involved in a personal injury case and what we can do to help you.
What should I do if I can't afford a lawyer?
What most people don't realize is that personal injury lawyers typically work on a contingency fee basis. That means there are no upfront fees or costs. Gibson Hill Personal Injury won't collect legal fees unless we secure compensation for you. If we lose your case, you won't have to pay us.
What is a statute of limitations?
A statute of limitations is the timeframe in which a person must file a lawsuit if they choose to pursue legal action. There is a two-year statute of limitations for personal injury cases in Texas. That means you have to initiate your lawsuit within two years of the date of your injury. If the deadline passes and you haven't filed yet, you will likely lose your right to seek compensation.
What should I do if I'm injured in an accident?
Whether you sustained injuries at work, in a car accident, or on another person's property, you should take immediate legal action.
Call 911 to report what happened
Go to the hospital and seek any necessary follow-up treatment
Hire a lawyer
Keep copies of medical records, bills, and other documentation associated with the case
Can I still pursue compensation if I was partially at fault for the incident?
It depends. During a lawsuit, the jury will review the circumstances to determine fault. If they discover your actions contributed in any way, they could reduce your compensation under the proportionate responsibility statute.
That means if you suffered $100,000 in losses but were 20% at fault for your injury, you could only receive a maximum of $80,000 in compensation. However, if you were more than 50% responsible for the incident, you would be prohibited from financial recovery.
Speak to a Trusted and Compassionate Cedar Park Personal Injury Lawyer
Gibson Hill Personal Injury is available 24/7, so you can reach us whenever you need us. We believe in providing our clients with a high level of customer service while handling their cases. You will be our top priority and receive the guidance and support necessary to recover from this devastating experience.
If you sustained an injury due to another person's negligence, do not hesitate to call Gibson Hill Personal Injury at (713) 659-4000. We would be happy to talk to you about the incident during a free consultation and help you determine what you should do next. You can count on our legal team to be your advocate and fight for the justice and compensation you rightfully deserve.