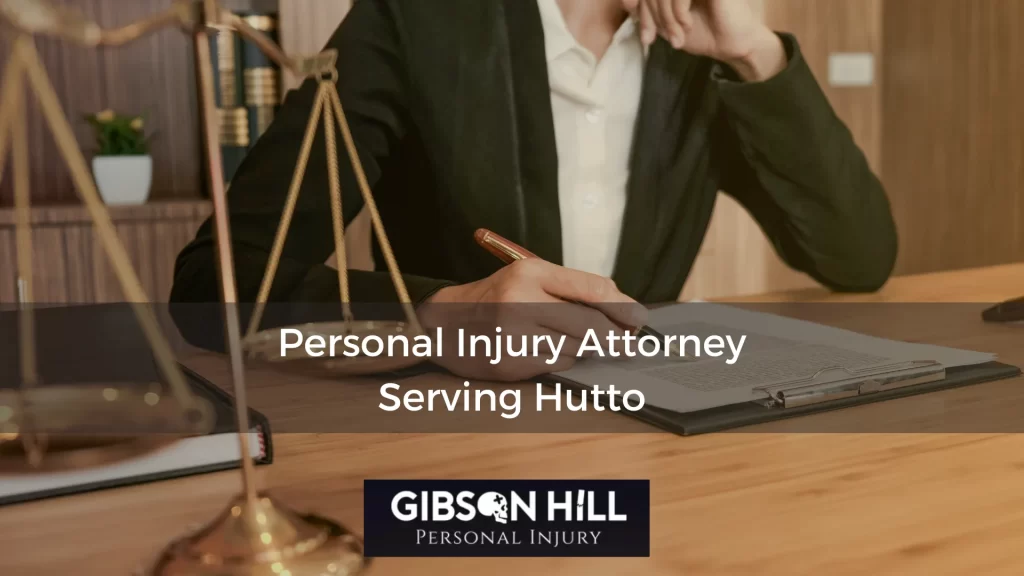 Hutto, Texas, is home to local businesses and its widely known high school mascot – the Hutto Hippo. The area is one of the fastest-growing cities in Texas that offers small-town charm just northeast of Austin. The local economy supports both farmers and high-tech and manufacturing businesses.
Even in a small town, accidents happen. If you are injured in an accident that was not your fault, you may be entitled to compensation. The Hutto attorneys of Gibson Hill Personal Injury understand that money cannot make up for severe and lasting injuries. However, it can help make your recovery a little easier.
Our legal team aggressively negotiates with insurance companies for a fair settlement. If this is not successful, our attorneys are skilled litigators and will fight for your rights in court. Our team has the resources, experience, and skills to handle complex personal injury cases while still giving you the personal attention you deserve.
Call our office today at (713) 659-4000 for your free, confidential consultation and case evaluation. You'll sit down with one of our experienced lawyers, who will explain your legal options.
Texas Time Limit to Personal Injury Lawsuits
The laws in Texas limit the amount of time you have to file a personal injury lawsuit in court. This time limit is found in the statute of limitations. In Texas, you have two years from the date of the accident to file your lawsuit in court.
If you miss the deadline, you will likely relinquish your right to seek compensation for your injuries and losses through the court system. Although two years can sound like a long time, many aspects of building a personal injury lawsuit can take several months.
When you are recovering from a significant injury, time can pass quickly. Don't wait to contact an experienced Hutto personal injury attorney from Gibson Hill Personal Injury. Our team will stay in communication with you about your case for the duration, and we'll do everything we can to help you throughout the entire process.
How an Experienced Hutto Attorney Can Help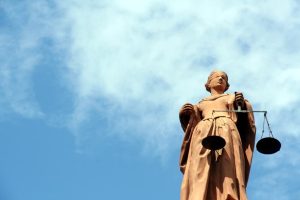 An injury can turn your life upside down. A serious injury can sideline you from work and your daily activities for weeks or months. The accident can also leave you with emotional and mental scars that aren't visible from the outside.
You may feel like your life is out of control. Yet, you can reclaim control and have a significant impact on your future when you work with an experienced injury attorney.
Each year there are nearly 6 million car crashes and over 888,000 non-fatal workplace accidents. These are just two ways an accident can sideline you from your daily activities. While you may be owed fair compensation for someone else's negligence, recovering damages is not simple.
The at-fault insurance company does not make it easy to negotiate a fair settlement. They often send an insurance adjuster to ask you questions about the accident. These are skilled negotiators whose job is to gather evidence to disprove your claim.
You are within your rights to refuse to answer questions until you have an attorney present. An experienced attorney from Gibson Hill Personal Injury can help prevent you from inadvertently sharing information that would negatively affect your case.
An adjuster may also offer an early settlement. They may tell you that the settlement offer is the best you'll receive or the only one the insurance company will make. However, these are tactics that insurance adjusters use when they recognize you do not have legal experience and are not working with an attorney.
Insurance companies have skilled attorneys working for them to protect their financial interests. You should, too.
Our Practice Areas
An accident-related injury can leave you feeling vulnerable. You want a Hutto personal injury lawyer who is an aggressive negotiator and skilled litigator to fight for your rights. It is crucial that your lawyer understands the variations in case law that can affect your case. Our attorneys are skilled in the following areas:
Types of Injuries in Accidents
Accidents can cause a variety of different types of injuries. These can include physical injuries that require hospitalization for many months. Some injuries are not visible from the outside, such as mental, emotional, and psychological trauma. Our legal team is experienced working with clients who have injuries, such as:
Broken bones
Burns
Whiplash
Catastrophic injury
Depression and anxiety
Psychological injury, including PTSD
Heart attack
Internal injuries
Kidney damage
Neck or back injury
Nerve damage
Soft tissue injury
Torn or ruptured ligaments and tendons
Traumatic amputation (loss of limb)
Concussion
Spinal cord injury
Available Compensation for Your Injuries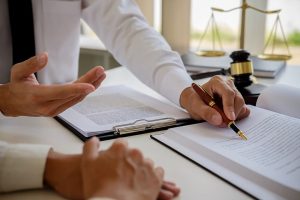 If you were injured in an accident because of someone else's reckless behavior or intentional actions, you're likely dealing with pain and financial stress that you never anticipated. We believe you should not pay out-of-pocket for the injuries you've sustained because of someone else's behavior.
Unfortunately, recovering compensation is not always easy or straightforward. There are three types of compensation you may pursue. When negotiating with an insurance company for a fair settlement, you may have economic and non-economic damages included in the settlement.
Economic losses are objective and verifiable costs that you have paid out of pocket as a result of the accident-related injury. For example, this could include medical expenses, such as doctor's visits, therapy, rehabilitation, prescription medications, or assistive devices. Economic losses can also include lost wages if you were unable to return to work or compensation for lost income potential if the injuries are severe and you cannot return to work at all.
Non-economic losses are subjective costs that include things like pain and suffering, mental anguish, loss of enjoyment of life, or loss of consortium. If negotiations do not result in a fair settlement offer, you may choose to pursue a personal injury lawsuit.
If the judge finds in your favor, you will be awarded economic and non-economic damages. On rare occasions, the judge will also award punitive damages. These are not to compensate you for injuries or loss but rather to punish the defendant for the behavior that led to the accident.
Contact Gibson Hill Personal Injury for Help Today
If you were injured in an accident in Hutto that was caused by someone else's negligence or reckless behavior, contact Gibson Hill Personal Injury at (713) 659-4000 for a free consultation and case evaluation. Put us to work for you today.