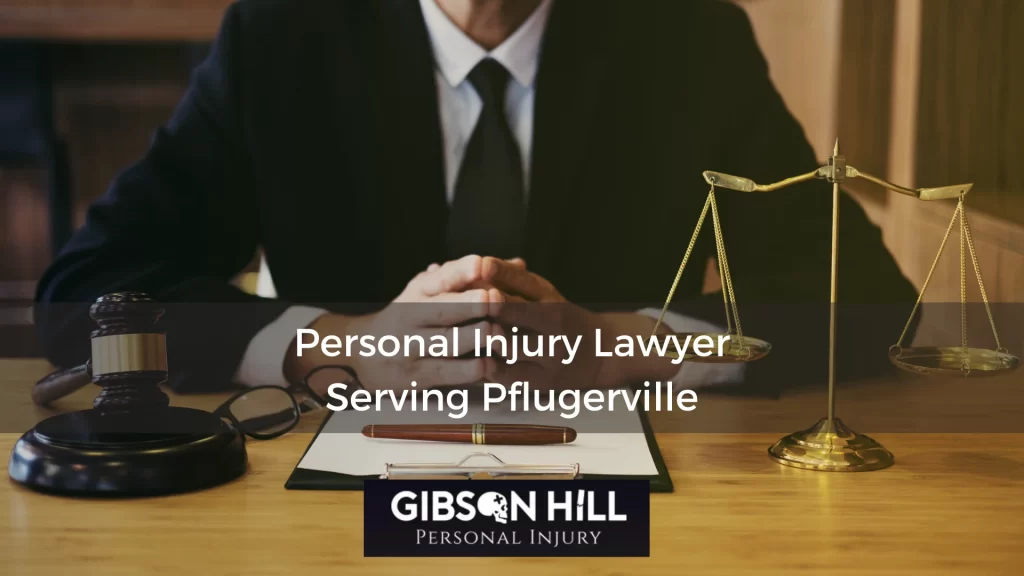 There are a lot of things to do after an accident, especially if it was caused by another person's carelessness or negligence. You must see doctors, fill out forms, and try to keep bills paid and food on the table. You also must worry about potential legal action and insurance issues. You need help. That's where we come in.
Gibson Hill Personal Injury is here for you when you've been injured in Pflugerville because someone else was careless. If you've been hurt and need help getting the compensation you deserve, we're here to fight for your rights.
Whether you need assistance with talking to the insurance companies or taking the perpetrator to court, our attorneys are here to make sure you are treated fairly. Call us today at (713) 659-4000 or send us a message online to set up a free consultation.
Practice Areas
No matter what type of accident you've been involved in, our attorneys can help you recover and get the compensation you deserve. If your injury involves you, it's personal, and we take it personally, too.
Explosion accidents
Medical devices
Pedestrian accidents
Railroad injuries
What Can Gibson Hill Personal Injury Do for Me?
When it comes time to take a case to court, you need to have a skilled attorney at your side. There are some things that the average person can do, but there are some things that require an attorney. You should be getting over your injuries and taking care of yourself, not learning about legal matters. Law is our job.
Taking a case to court has multiple steps. These are deceptively simple, but if you miss a deadline or fail to provide the right documents, your case could be lost before it has a chance to be heard. Your attorney and their legal team will know how to meet deadlines and complete the documents necessary to get your case the fair chance you need.
Investigation. Determining who was at fault in an accident is essential. Since you are the person bringing the case to court, you must show that the other party is at least 50 percent responsible for the accident. That means you must find all the information that supports your position. Taking pictures of the accident site, discovering all the vehicles involved, and digging up other details about the accident requires a great deal of time and knowledge.
Statements and Depositions. Getting statements from witnesses can be difficult. Most bystanders like to gawk at accidents, but nobody wants to talk to the lawyers afterward. Later, you'll need to have the other party talk to your attorney under oath in a deposition. Setting these up yourself is tricky and time-consuming, but for a law office staff, it's just part of a day's work.
Negotiation. A lot of the work of settling a case is done before it ever gets to trial. Attorneys spend hours on the phone discussing what would be fair, what you deserve, and what the insurance company should pay. Doing this successfully takes knowledge of the laws and the rules about insurance and negligence. Your attorney can argue on your behalf long before you get to court and work out deals you might never have thought of.
Trial. Insurance companies have their own in-house attorneys. You should have your own representation when you step into a courtroom. Never try to be your own lawyer, especially when facing a lawyer who knows the law when you don't. Let our attorneys, with their years of experience in litigation, handle your case and fight the opposing counsel.
Even attorneys get another attorney to represent them when they find themselves in legal trouble. It is only common sense to get help when you are in over your head following an accident.
The legal team at [firm name] is dedicated to aggressively pursuing your case, standing up for your legal rights, and getting results for every client. After an accident, we believe that you should focus on recovery while we handle the stress of your personal injury case.
Contact the Pflugerville Personal Injury Lawyers of Gibson Hill Personal Injury today to set up a free and confidential consultation about your case.
Negligence/Fault in Texas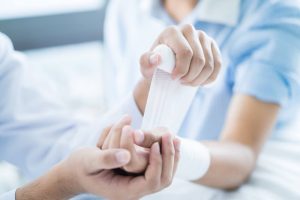 A person is negligent when they're obligated to behave in a way that avoids harm to others, but they don't, and an accident occurs that harms someone else. A simpler way to think of it is that other people are supposed to be careful, and if they are not careful and you get hurt, they are liable for your injuries.
The courts recognize that when more than one party is involved in an accident, there may be more than one person at fault. Texas has a proportionate responsibility law. This means that you can recover partial compensation if you are found to be at fault, as long as you are no more than 50 percent at fault. If you are more than 50 percent at fault, you can recover nothing.
For instance, if you were crossing the street against the light and were hit by a car, you might be determined to be 30 percent at fault. You could still recover 70 percent of the amount of your compensable losses. However, if your failure to cross with the light was determined to make you 51 percent at fault, you would be unable to recover money for your accident-related injuries and losses. Because of this, documenting your accident and explaining it in the right way is critical.
Contact Gibson Hill Personal Injury for Help Today
Gibson Hill Personal Injury has offices in Pflugerville and throughout southeastern Texas. We are a home-grown firm with attorneys who have lived here their entire lives. We know Texas people and the needs of our communities. We want to represent you and protect your rights in court to the best of our ability.
Call us at (713) 659-4000 if you have been injured in any kind of accident that was someone else's fault. We will review your information and give you our opinion on the best way to proceed. If your case is already in progress, that's okay. We can look at it and give you a consultation on how to go forward with the case. Gibson Hill Personal Injury is here to get you the compensation you need.