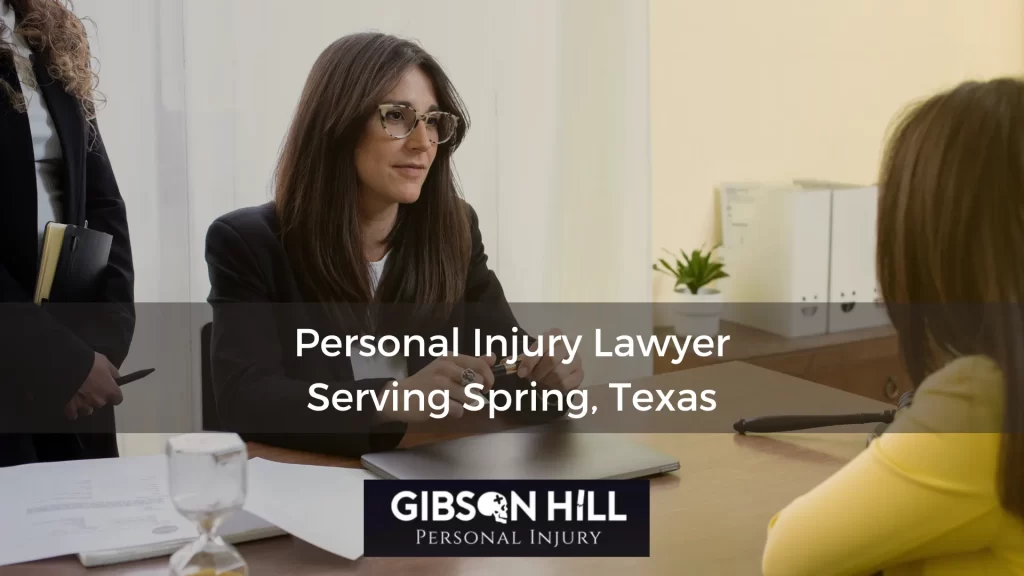 Being injured in any type of accident causes you pain, expensive medical treatment, time away from work, and the worry about how you're going to pay for all this. When the accident was caused by someone else's negligent behavior, you may wonder if you can get them to pay for the pain they caused you. At Gibson Hill Personal Injury in Spring, Texas, we're here to help that happen.
If you have to file a personal injury claim with your insurer or think you have a legal case against the other party in an accident, you should have aggressive legal assistance at your side. Contact Gibson Hill Personal Injury when you have been in an accident and are uncertain what you need to do next. Our team has the experience and knowledge you need to get the compensation you deserve. Call us at (713) 659-4000 right away.
Practice Areas
Whatever type of accident you suffered, you should have a knowledgeable personal injury lawyer to assist you through the legal process.
About Our Firm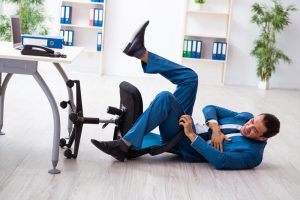 The Spring office of Gibson Hill Personal Injury has a team of skilled attorneys who want to see you receive just compensation for your injuries and losses.
Founding partner Ty Gibson grew up in Longview, Texas. He received his law degree in Houston, Texas, and then founded Gibson Hill Personal Injury in 2013. He has worked in personal injury law throughout his career and made it his goal to treat every case as his personal mission.
Houston attorney Brett M. Hill came to us after four years' meritorious service with the U.S. Marine Corp. Mr. Hill brings that same honor and determination to his service to his clients in court. In addition to personal injury law, Mr. Hill practices business litigation, fraud, and tortious interference, protecting his clients' financial and contractual interests.
At Gibson Hill Personal Injury, our attorneys and staff work to keep our clients' cases moving forward. Our goals are to get the best possible outcome for each case and to make sure your best interests are met in any settlement or judgment.
What Should I Do After an Accident?
In Texas, you have only two years from the date of injury to file a lawsuit against the person or entity that caused your injury. If you are involved in an accident, keep this in mind as much as possible, and consider retaining legal counsel right away.
Gather information while you are still at the accident scene if you can. Get all the other party's personal information, including:
Name
Address
Contact details
Insurance information
Vehicle description, including license plate, make and model, and color
The responding officer will give you a report number, but you won't receive a police report at the scene. It takes ten days to two weeks for the report to be available online. If you did not receive the report number, you can still get the report if you have the date, time, and location of the accident.
Take photos or videos at the scene with your own phone. If you're not able to do it yourself, ask someone you can trust to take the pictures with your phone. If you can't get pictures at the time, you should go back later and get pictures that show the location of the accident and any important landmarks.
Take all this information to a legal professional. Even if you are unsure about hiring an attorney right away, you should have someone review your insurance claim before you send it in. Insurance companies will look for every missing document and unchecked box as a reason to send your claim back, so a knowledgeable attorney should review the packet before you send it in.
When it is time for a settlement, you should have someone review that as well. Before you sign or agree to anything an insurance company sends you, you are entitled to let an attorney look it over and be sure you understand what you are signing. Never sign anything you don't fully understand, even if you think the insurer explained it all carefully.
Contact Us
If you need a Spring personal injury lawyer, contact Gibson Hill Personal Injury at (713) 659-4000 and let us review your case today. No matter how big or small your case or where you are in the process, we can help you in your fight to get the compensation you deserve.