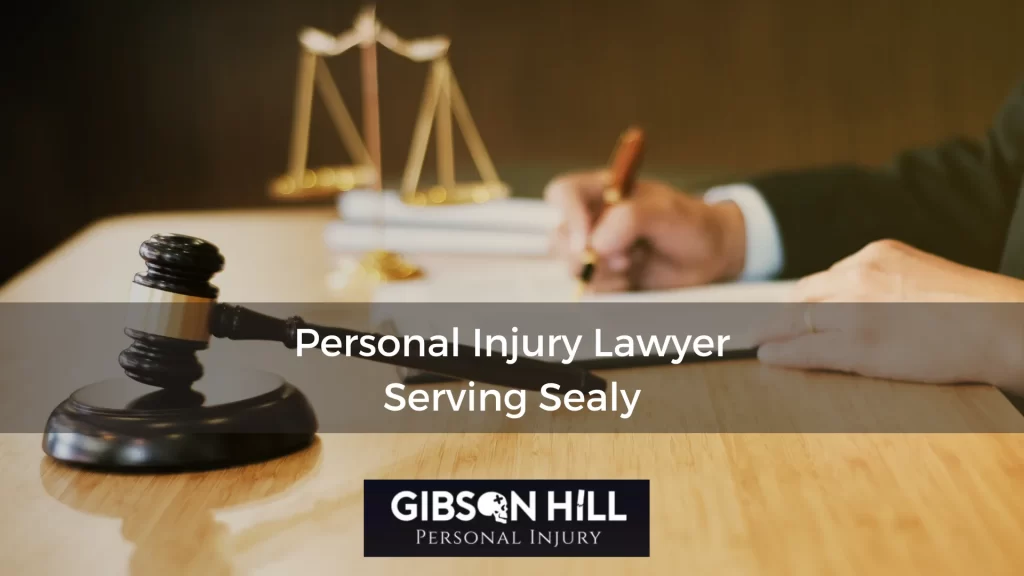 If you sustained an injury in an accident someone else caused, do not hesitate to contact Gibson Hill Personal Injury to discuss your personal injury case. You might be entitled to compensation from the negligent party.
We understand the challenges most people face after getting hurt in an accident. When you're in pain and struggling to recover, it can seem impossible to handle the legal aspects of a personal injury case. Taking on the responsibility of both is often overwhelming and stressful. You shouldn't have to face the legal process alone. Our legal team is ready to take over so you can focus on healing your injury.
At Gibson Hill Personal Injury, we care about our clients. We believe accident victims deserve the chance to seek the money they're owed after an accident. You can count on our legal team to fight for you. We will provide the representation and guidance necessary to get you through this difficult time in your life.
Call us today at (713) 659-4000 for a free consultation with one of our experienced and dedicated Sealy personal injury lawyers.
Why Choose Gibson Hill Personal Injury?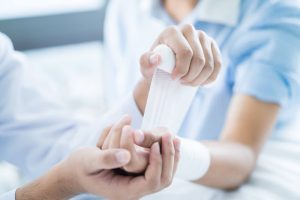 Gibson Hill Personal Injury knows the financial strain of recovering from an injury and paying legal fees. It can become a significant burden if you can't afford these costs. We take personal injury cases on contingency, so you're not responsible for upfront fees or costs. We won't expect any payment from you unless we recover compensation on your behalf.
Since 2013, we have helped Sealy clients hold negligent individuals and companies liable for the harm they caused. We have built a stellar reputation for the work we do. Legal organizations have recognized us for our dedication and favorable case results, including The National Trial Lawyers.
Our Practice Areas
Gibson Hill Personal Injury has experience representing clients in various personal injury cases, including:
If someone's negligence caused your injuries in an accident, reach out to Gibson Hill Personal Injury immediately to speak with one of our personal injury lawyers in Sealy, TX.
Possible Compensation in a Personal Injury Case
You could file an insurance claim with the at-fault party's insurance company and pursue a settlement to compensate for your losses, such as:
Medical bills
Pain and suffering
Loss of household services
Mental anguish
Physical impairment or disfigurement
Lost wages
Lost earning capacity
Property damage
You might also receive exemplary damages if you file a lawsuit against the negligent individual or company responsible for your injury. This is a form of compensation meant to punish the defendant for their misconduct. A jury will award these damages to you if you can show clear and convincing evidence that the at-fault party acted with an intent to defraud you, with gross negligence, or with malice.
Personal Injury Frequently Asked Questions
Gibson Hill Personal Injury answered some of the most common questions clients ask about personal injury cases. You should review them, so you're better prepared for what you face while pursuing your case.
When should I hire a lawyer?
You should retain legal representation immediately after suffering an injury in an accident. Gibson Hill Personal Injury can start working on your case to avoid missing deadlines and secure compensation for you as soon as possible.
What should I do if the insurance company calls me?
If the at-fault party's insurance company calls you to discuss the accident, give them our contact information. You can let us handle all communication on your behalf. If you talk to them it could result in a denied claim or lower compensation than you deserve if you say the wrong thing.
When should I file a lawsuit?
Texas has a two-year statute of limitations for personal injury cases. That means you must file your lawsuit within two years of the accident date if you want to seek compensation for your losses in court.
Contact Us
If you were injured in an accident due to someone else's negligence, call Gibson Hill Personal Injury at (713) 659-4000 right now. We're available 24/7 to speak with you about your case and determine whether we can help. Contact us for your free consultation with one of our Sealy personal injury lawyers today.