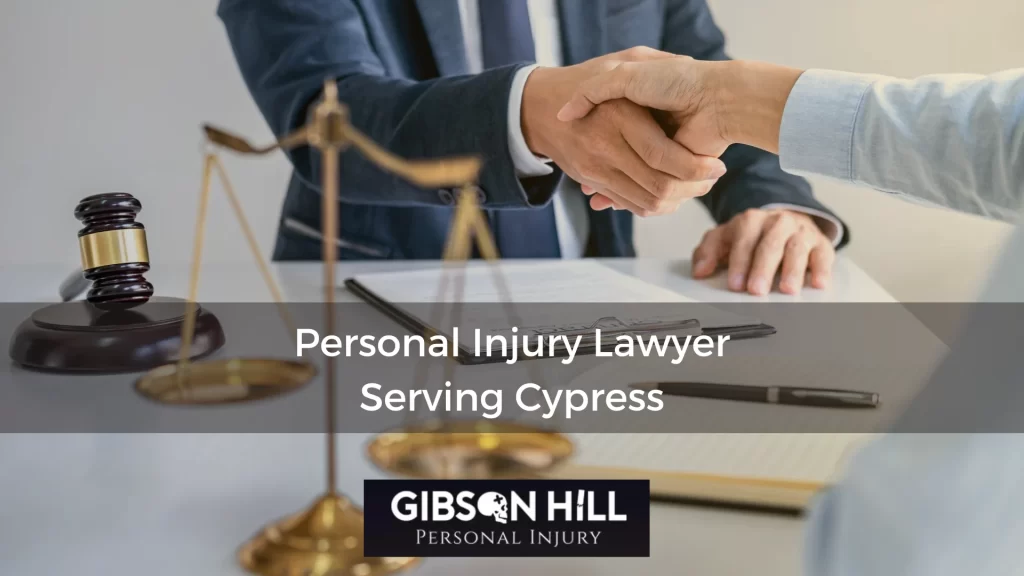 Were you injured because of somebody's negligence? If so, you may be entitled to recover compensation for your medical bills, lost income, and pain and suffering. A Cypress personal injury lawyer from Gibson Hill Personal Injury will work tirelessly to demand financial accountability from those at fault for the harm and loss that you have endured. Our firm has the skills and resources to handle even the most complex personal injury cases. You can trust us to not rest until we've secured fair and full compensation for you. Let our attorneys look after your legal rights and interests while you work on recovering from your physical and emotional injuries.
If you were injured in an accident in Cypress, TX, reach out to the attorneys of Gibson Hill Personal Injury for a free initial case evaluation. We can discuss how our firm can help you recover the compensation you need and deserve. Call our firm at (713) 659-4000 or contact us through our website today.
Why You Need a Cypress Personal Injury Lawyer
If you were hurt in an accident, you need a Cypress personal injury lawyer to help you pursue financial compensation and justice from those parties who caused your injuries and losses. When recovering from serious injuries, your time and energy should be focused on your medical treatment and rehabilitation. In addition, you're no doubt feeling the financial burdens from bills piling up. It's even worse if you've lost wages from missed work due to your injuries. You may be so stressed that you make decisions that don't serve your best interests and result in you obtaining less than the full compensation you deserve.
A Cypress personal injury lawyer from Gibson Hill Personal Injury can handle every step of your claim for you. Your only focus should be on getting back to regular life after a life-altering accident. We know first-hand the difficulties of dealing with insurance companies, who fight hard to deny your claims or pay you as little money as possible. When you hire us to help with your case, you can expect us to:
Collect evidence to help build your case, including accident scene photos and videos, police/incident reports, witness statements, and your medical records.
Retain accident reconstruction, medical, and financial experts to provide strong, persuasive opinions in support of your claim.
File insurance claims and aggressively pursue settlement negotiations to try to get you fair and full financial recovery as efficiently as possible.
Take your case to court and to trial if necessary to fight for maximum compensation on your behalf.
Why Choose Gibson Hill Personal Injury?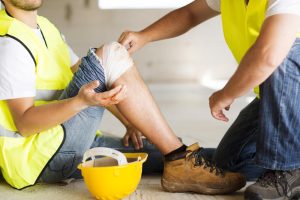 Many people don't know what evidence is needed to prove their personal injury claim, what rights they have, or what kind of compensation they may be entitled to. At Gibson Hill Personal Injury, we want to do everything we can to see you make a full recovery from a devastating accident and your injuries. You should never feel like you must pursue a physical and financial recovery on your own.
By choosing us to help with your personal injury claim, you'll have the benefit of experienced legal advocates at your side throughout the entire process. We make it a point to maintain constant contact with you, keeping you updated at each stage of your case and advising you of your options the best path forward.
Our Practice Areas
At Gibson Hill Personal Injury, our Cypress personal injury attorneys can provide you with experienced legal representation in claims involving:
What Can You Recover Money for in a Personal Injury Claim?
When you were injured by somebody else's negligent actions, you may be entitled to recover compensation for losses and expenses that you incurred due to your injuries, including for:
Medical expenses
Physical rehabilitation expenses
Costs of long-term care for permanent disabilities
Loss of wages or income from missed work
Loss of future earning capacity after being disabled from gainful employment
Physical pain
Emotional distress
Scarring/disfigurement
Lost enjoyment and quality of life
Frequently Asked Questions about Personal Injury Claims
Some of the questions about personal injury claims that our prospective clients ask us include:
How much does a Cypress personal injury lawyer cost?
At Gibson Hill Personal Injury, we know that you may be facing significant financial pressures due to medical bills and lost time from work. For that reason, we handle personal injury cases on a contingency fee basis. This means you do not need to pay any money upfront to hire our firm to help you with your claim. We are paid only when we win compensation in your case, either in a negotiated settlement or by securing a verdict in your favor at trial.
How long do I have to file a personal injury lawsuit?
Under Texas's statute of limitations, you typically have only two years from the date that you were injured in an accident to file a lawsuit against those responsible for your injuries and losses. If you wait too long to file suit in your personal injury case, you risk having your lawsuit dismissed by the trial court and losing the opportunity to pursue financial recovery through the court system.
What should I do if I was hurt in an accident?
After you are injured in an accident, you should remember to take the following steps to help protect your rights to pursue a claim for compensation. These steps include taking photos of the accident scene and your visible injuries, pursuing medical treatment as soon as possible and following the treatment instructions your doctors give you, keeping documentation of your expenses and financial losses, and reaching out to a Cypress personal injury lawyer from Gibson Hill Personal Injury to discuss the next steps to take to seek financial recovery for your injuries and losses.
Contact Us
When you need help pursuing accountability and justice after being injured by the negligence of others, turn to Gibson Hill Personal Injury. Call us today at (713) 659-4000 for a free, confidential consultation to discuss your legal rights and options with an experienced Cypress personal injury lawyer.