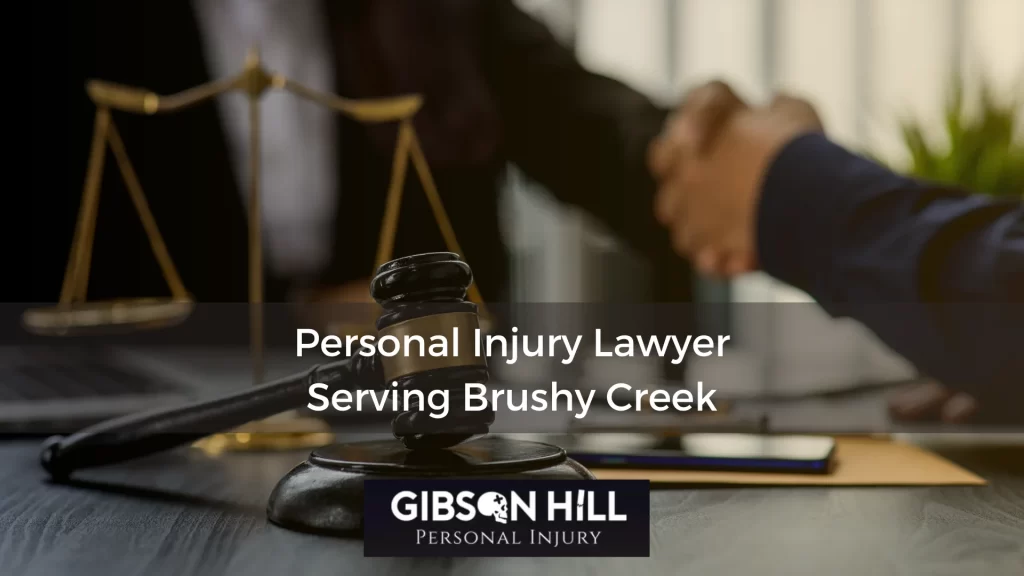 Were you involved in an accident in Brushy Creek? Was it due to someone else's negligent behavior? If so, contact Gibson Hill Personal Injury right now to discuss your case. We might be able to help you hold the at-fault party liable and pursue the compensation you deserve.
Any type of injury can disrupt a person's life. If you require ongoing medical treatment to recover, it interferes with your daily routine. You might need to take time off from work, causing you to lose income. Performing basic tasks becomes a challenge. Even if you suffered minimal harm, the emotional trauma could last long after your physical wounds heal.
At Gibson Hill Personal Injury, we provide accident victims with the legal representation and support necessary to get through this devastating experience. You can depend on our Brushy Creek personal injury lawyers to take on the responsibility of your case and aggressively seek the money you're owed for the injuries you suffered. Our team will remain by your side in the fight for justice.
If you want to learn more about your legal options following an injury in Brushy Creek, call Gibson Hill Personal Injury at (713) 659-4000 today for a free consultation.
Why Choose Gibson Hill Personal Injury?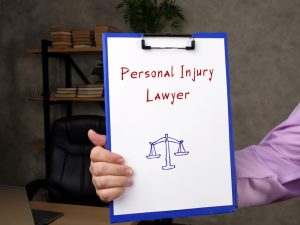 Since 2013, we have helped accident victims get on the road to recovery. We have the experience, skills, and resources to handle a range of personal injury cases. You can count on us to meet your needs and try to achieve the best possible outcome.
Our Brushy Creek personal injury lawyers are available 24/7 to take your call. You can reach us when you need us the most. We treat each client as a priority and provide ongoing communication from start to finish of the process. You will have a dedicated team in your corner to help you heal your injuries and move forward from this traumatic ordeal.
Personal Injury Cases Gibson Hill Personal Injury Takes
We represent accident victims in a wide variety of personal injury cases. With years of experience in the legal field, you can feel confident knowing you will be in qualified and capable hands.
The personal injury cases we can take include:
Contact Gibson Hill Personal Injury to discuss the circumstances of the incident and determine if we can represent you in your case. If you decide to work with us, we will conduct a comprehensive investigation of the accident, during which time we will gather the available evidence and identify the liable party or parties.
Compensation Available in a Personal Injury Case
Whether you were injured at work, in a car crash, or on another person's property, you might be entitled to financial compensation. It depends on the laws associated with your particular case.
For example, you must prove negligence existed if you want to hold another driver liable for your medical treatment and other expenses. However, you don't have to prove fault in a workplace accident. You are likely eligible for workers' compensation benefits as long as the injury occurred while performing your job-related duties.
The compensation you receive in an insurance claim or lawsuit could compensate you for your past and future losses, such as:
Physical impairment or disfigurement
Medical expenses
Loss of household services
Property damage
Mental anguish
Lost wages
Lost earning capacity
Pain and suffering
You might have the option to file a lawsuit and pursue exemplary damages. This financial award is designed to "punish" the defendant for excessively reckless or careless behavior. You must show clear and convincing evidence that the defendant acted with gross negligence, fraud, or malice for a jury to consider awarding you exemplary damages.
Deadline to File a Personal Injury Lawsuit
Every state enforces a statute of limitations if you want to file a lawsuit. Texas has a two-year statute of limitations for personal injury cases. That means you must initiate your lawsuit in civil court within two years of the date you were injured if you want to seek compensation. Once the deadline passes, you could lose your right to hold the at-fault party liable.
Personal Injury Frequently Asked Questions
It's common for accident victims to feel overwhelmed by the claims process. Many of our clients often have questions about the steps they should take after suffering an injury. We have answered some of the most common questions we receive to help you understand what to expect. Call Gibson Hill Personal Injury for a free consultation for the legal advice and guidance you need.
Can I Resolve My Case During an Insurance Claim?
The answer depends on the circumstances of the accident. Many personal injury cases settle before going to court. It's possible to reach a favorable agreement with the insurance company. However, there are times when it's necessary to pursue a lawsuit, particularly if the insurer offers a low settlement amount or denies the claim altogether.
How Much Will it Cost to Hire a Lawyer?
Accident victims often worry about the financial aspect of pursuing a personal injury case. Paying for medical care and other expenses can cause significant economic strain. Gibson Hill Personal Injury understands the struggles you face. We take cases on contingency, so you're not responsible for upfront fees or costs. We only collect our legal fees if we secure compensation on behalf of our clients. If we lose, you'll never owe us any money.
How Do You Determine the Value of My Case?
The monetary value of a personal injury case depends on multiple factors. For example, if you become disabled after a car crash, you could seek compensation for past expenses and any future costs you will incur from ongoing treatment, household assistance, and other losses. We often consider a client's total medical bills, the severity of their injury, and other factors to calculate an amount to cover the total losses.
Let Gibson Hill Personal Injury Help You Fight for Justice
If another person's negligence caused your injuries, contact Gibson Hill Personal Injury immediately to speak with one of our Brushy Creek personal injury lawyers. You won't have to go through the complex legal process alone. We're ready to advocate for your rights and pursue the money you're owed.
Call us at (713) 659-4000 for a free consultation to discuss your personal injury case and determine if you're entitled to compensation.