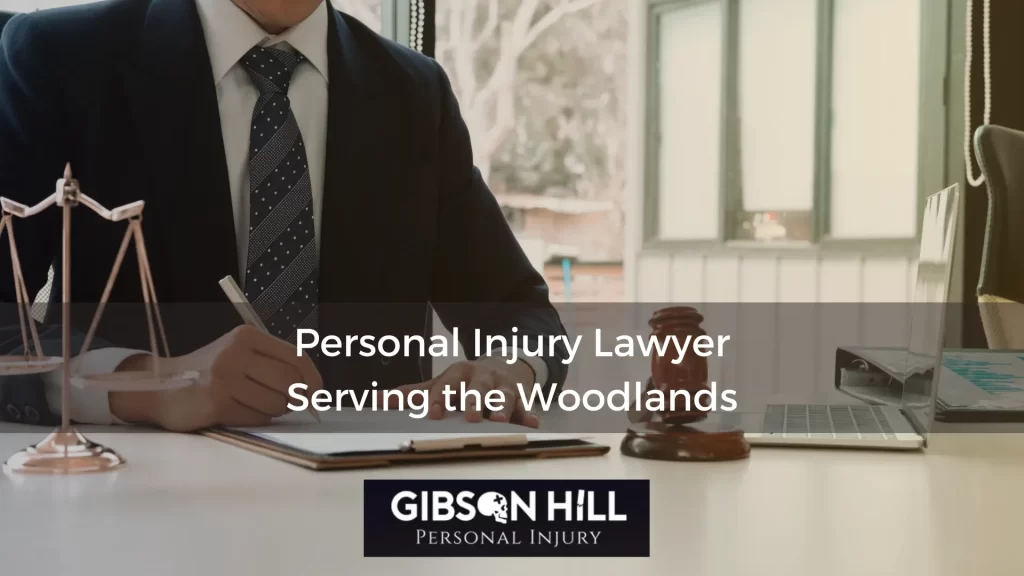 If you are injured in an accident, you must deal with medical bills, lost wages, and the pain of your injuries. If your accident was caused by someone else's negligent or careless behavior, you should not have to pay for all your bills by yourself. Don't pursue compensation on your own. Call The Woodlands personal injury attorneys from Gibson Hill Personal Injury.
When you need legal assistance after an accident or for any other personal injury claim, you should contact our legal team right away. We have the experience you need to get the compensation you deserve for the injuries you suffered due to another's careless behavior. Contact Gibson Hill Personal Injury at (713) 659-4000 when you need an aggressive attorney at your side.
Practice Areas
Our attorneys can help you with a wide range of personal injury cases, from the common car accident and workplace injuries to offshore injuries and medical malpractice cases.
Whatever type of accident has caused your injuries, you should have an aggressive personal injury attorney protecting your rights and helping you recover the compensation you deserve.
About Our Firm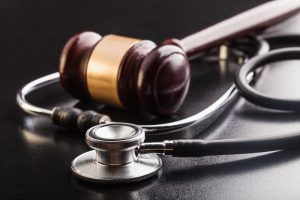 The Woodlands office of Gibson Hill Personal Injury has a team of talented Texas attorneys who understand the practice of personal injury law. We know what you and your family are going through, and we want to help you get the compensation you need to recover.
Founding attorney Ty Gibson has been practicing law in the Houston area since 2013. Mr. Gibson was handling a full roster of personal injury cases even before leaving law school, working for a local law firm while studying at South Texas College of Law. This experience gave him the foundation he needed to open his own thriving practice and a busy caseload of clients.
Attorney Brett M. Hill came to the legal profession following four years with the U.S. Marine Corps. Along with his representation of personal injury clients, Mr. Hill also represents businesses in cases involving breach of contract, tortious interference, and fraud. He is dedicated to vigorous advocacy for all his clients.
Our attorneys have an outstanding legal team behind them. Our paralegals and support staff will manage your case with tact, compassion, and a keen eye for the details our attorneys need to take your case to court. Whenever you contact us, you will speak with one of our legal professionals who can give you the information you need and direct you to the attorney handling your case.
Why Should I Get an Attorney?
After an accident, you may think you can handle things yourself. Just gather your documents, file your claim, and wait for a phone call. Unfortunately, it isn't as easy as that. There are a few things that can sink your case, and the insurance companies know all of them.
Most insurance policies have a deadline for when you must file your claim. The actual deadline varies depending on the policy, but it is usually 30 to 180 days. Miss this deadline and filing your claim becomes difficult or impossible. Your attorney can help you discover what the deadline is and make sure your claim is timely filed.
The statute of limitations for filing a personal injury lawsuit against the other person or entity in a case in Texas is two years from the date of the accident or injury. In some cases, the deadline can be extended from the date the injury was discovered. An attorney would need to advise you about these exceptions.
Whether you are dealing with your own insurer or the other party's insurance company, you need to be sure you have given them all the information they want and need for their investigation and initial offer. Even if insurance companies were as kind and helpful as they portray themselves in commercials (they're not), they could not give you a full settlement without all information about your accident.
What's the Process for Getting Compensation?
Your claim will need more than just your medical bills and a copy of the police report. When you have our legal team working on your case, we will get everything needed to present your case fully to the insurers and to the court if necessary.
Investigation. We will gather all the police reports, medical reports, bills from doctors and emergency rooms, and any other documents needed to prove your total costs.
Witness statements. Finding witnesses after an accident can be difficult since most people don't like talking to strangers who call them unexpectedly. They will talk to lawyers and their staff, though, and we can get their statements about the accident.
Pre-trial negotiation. When the insurance companies make an offer, you might think it's generous. But does it cover all your expenses? Did it include your lost wages, follow-up doctor visits, therapy, and transportation? Did you deserve compensation for your pain and suffering? Our team can get you the extra compensation for costs and other things you are entitled to.
Trial. If necessary, we will bring your case to court so that you get a chance to make your case before a judge. If there are facts that are in doubt, or everyone's stories about the accident vary, a jury can be presented with all the details of the case and decide who was at fault and whether you deserve compensation.
Contact Us
You may be worried that you can't afford a lawyer in addition to all the medical bills you're getting for the treatment for your accident-related injuries. We believe that everyone deserves great legal representation, no matter how much money they have. For this reason, we don't charge any upfront fees when you work with us. We only get paid when we get money for you. If we don't get you any compensation, you'll owe us nothing.
If you need a Woodlands personal injury lawyer, contact Gibson Hill Personal Injury at (713) 659-4000 and let us review your case today. Even if your case has already been filed with the insurance company, we can contact them to see how it's going. You have a right to be represented by the attorney of your choice no matter where you are in the case.
Be sure your rights are protected. Call our team today.