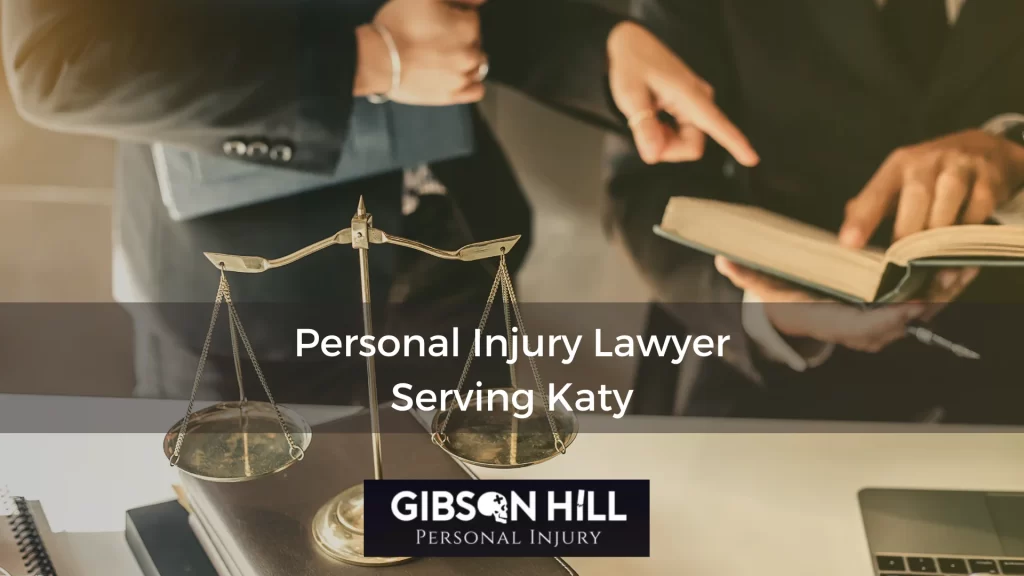 Your life can be upended in a split second when you're seriously injured. It's even more disorienting when the injury was the result of someone else's careless or negligent actions. Not only must you worry about getting the medical treatment you need to heal, but you must also find the funds to deal with an ever-increasing pile of medical bills. And if you can't work because of your injury, even paying your day-to-day living expenses can become a struggle.
At Gibson Hill Personal Injury, we've spent years making sure that people who've been injured by others' negligence get the representation they need. No matter what kind of personal injury claim you have, our legal team is here to fight with the insurance company and their lawyers in order to your rights. Call us at (713) 659-4000 or contact us online and we'll get started on your case today.
Practice Areas
There are as many ways to be injured as there are opportunities for carelessness on the roads and in workplaces. At Gibson Hill Personal Injury, we are experienced in all of them.
Bicycle accidents. Bicycles are required to follow the same rules of the road as motorists, and bicycle riders are entitled to the same compensation as motor vehicle occupants in an accident.
Car accidents. From minor fender benders to catastrophic multi-car collisions, you need assistance to get all the compensation you're due.
Explosion accidents. Chemical, petrochemical, and agricultural plants are dangerous for workers and the surrounding areas and their occupants.
Garbage truck accidents. Big commercial vehicles may cause serious personal and property damage when making their rounds.
Medical devices. Internal, external, and in-hospital equipment can malfunction, and if that happens, the manufacturer may be at fault.
Medical malpractice. Claimants need skilled legal assistance to prevail in these challenging cases.
Motorcycle accidents. Sometimes it seems like your motorcycle is just a target for cars. Your ride shouldn't be an invitation to involve you in accidents.
Offshore injuries. Cargo crews, oil rig workers, and other workers are protected by the Jones Act and other legislation, but you should have an attorney who can help you fight for your rights.
Pedestrian accidents. When you walk instead of drive, you're helping yourself and the environment. Even though you're on foot, motorists are obligated to keep a lookout for you.
Premises liability. Property owners have a duty to keep their buildings and land safe for use. If you get hurt, they are the ones who are likely responsible for the injury.
Products liability. Manufacturers and sellers can be held to account for products that cause injury to their users.
Railroad injuries. Whether you work on the railroad all day or were just crossing the tracks, you deserve compensation for injuries when you weren't at fault for the accident.
Traumatic brain injuries. The most devastating of all injuries, traumatic brain injuries include everything from concussions to skull fractures. Any accident can cause damage to the brain and leave you with a lasting injury.
Truck accidents. Big rigs mean big accidents. They also mean you could potentially obtain money from the driver, the trucking company, and even the cargo company for your injuries.
Workplace injuries. Whether your employer carries workers' compensation insurance or not, we can help you pursue the benefits you need for your work-related injury.
Wrongful death. The one thing nobody wants to think about is the death of a loved one due to someone else's carelessness. We can help you get financial recovery after this awful act.
About Our Firm
We founded Gibson Hill Personal Injury on a core of empathy, creativity, and reliability. We want each of our clients to leave with the best possible results that we can give them. We believe that hard work and zealous advocacy will get those results for every client.
Ty Gibson got his law degree in Houston and founded Gibson Hill Personal Injury in 2013. He continues to practice in southeast Texas and is one of the area's native sons, though he takes cases from all over Texas. Mr. Gibson's work has been recognized by The National Trial Lawyers Top 40 Under 40.
Attorney Brett M. Hill practices business litigation, fraud, and tortious interference, as well as personal injury litigation. He is currently based in Houston but like Mr. Gibson, works throughout the great state of Texas. Mr. Hill spent four years as a U.S. Marine and brings that discipline to his practice.
Why Do I Need an Attorney After an Accident?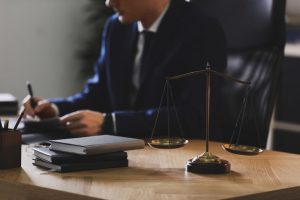 You may think that you can handle everything yourself after an accident. Fill out the forms, send in your bills, and wait for your settlement. In some cases, this is true. If the accident was minor, and there are no real questions about the facts or who was at fault, that is all you need to do.
In cases of a major accident, where it isn't as clear who was responsible or what might have contributed to the accident, you may need an attorney. If the other person claims that you were at fault or there are multiple parties involved, you should always consult an attorney.
There are other good reasons to have an attorney handy, even if you don't plan to file a lawsuit right away.
Deadlines. Filing deadlines are very strict, and if you miss them, you may lose your right to file suit forever. Even your own insurance company has deadlines for when you must let them know about accidents and send them bills. Sometimes, these deadlines can be hidden in the legal jargon of letters and documents. An attorney can help you find them.
Exceptions and exemptions. In Texas, you have only two years from the date of your injury to file a lawsuit. Sometimes, there are exceptions to this strict deadline, but you must provide specific reasons why you should be allowed to be an exception. Again, your attorney can help you with these reasons.
Other attorneys. The other party's attorney will try to talk to you in an effort to get you to settle or admit that you were partly at fault. Once you have your own attorney, the other party cannot talk to you about the case. This can be a big relief to you at a time when all you really want to do is get well.
Contact Gibson Hill Personal Injury Today
Having an attorney on your side is important during a personal injury case. If you need a Katy personal injury lawyer, call Gibson Hill Personal Injury at (713) 659-4000, and we'll be glad to give you a free and confidential consultation. Let us get you the compensation you deserve.