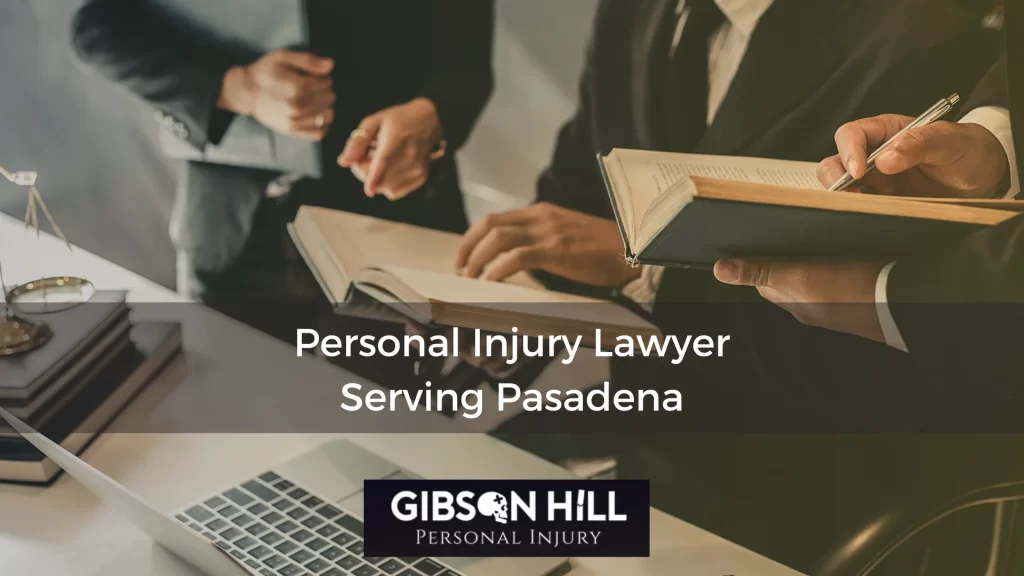 Have you been injured by somebody else's negligence or recklessness? If so, you may be entitled to pursue compensation for the expenses and losses that you have suffered because of your injuries. At Gibson Hill Personal Injury, our Pasadena personal injury lawyers have the experience and resources to help you with any kind of personal injury claim. You can trust our legal team to aggressively pursue maximum financial recovery. We are committed to helping you get back on your feet and on the path back towards a normal life after a devastating injury.
After being injured in an accident, reach out to Gibson Hill Personal Injury at (713) 659-4000 for a free initial consultation to discuss your legal rights and options with a knowledgeable Pasadena personal injury lawyer.
Types of Personal Injury Claims Our Firm Can Help You With
At Gibson Hill Personal Injury, our experienced Pasadena personal injury lawyers have helped clients pursue financial recovery and justice in claims involving:
Why You Need a Pasadena Personal Injury Lawyer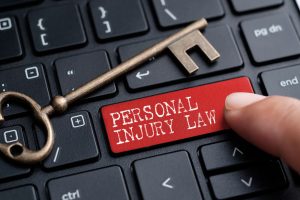 When you are recovering from injuries suffered in an accident caused by someone else, you need a dedicated legal advocate who will pursue the best possible compensation on your behalf, so that you can stay focused on your treatment and recovery. Let a Pasadena personal injury lawyer from Gibson Hill Personal Injury help you with:
Investigating your case, including gathering evidence from the accident and your injuries, such as accident scene photos, police/incident reports, and medical records, and reviewing witness statements and video surveillance footage
Identifying the parties responsible for your injuries and potential sources of compensation, such as applicable insurance coverages.
Calculating the full extent of your losses to determine what maximum compensation for you looks like.
Filing insurance claims on your behalf and aggressively pursuing fair and full settlement.
Taking your case to court and to trial if needed to pursue the best possible outcome for you.
Don't let the insurance companies take advantage of you. Our attorneys will handle the details of your case and look out for your rights and interests.
Why Choose Gibson Hill Personal Injury for Your Case?
If you've decided to hire a personal injury attorney to help with your case, you may have many firms to choose from. At Gibson Hill Personal Injury, we believe we stand out from other firms because:
We have a commitment to see you fully recover from your injuries, not just financially but also physically and emotionally.
We are dedicated to standing by your side throughout your case, giving you the legal advice you need to make the best decisions.
Our attorneys handle your case personally to make sure that you get the best possible outcome under the circumstances.
We take the time to get to know you, understand your needs and concerns, and to keep you updated regularly on the progress of your case and what you can expect next.
Protecting Your Rights After an Accident in Pasadena
After an accident, you may need to act quickly to protect your rights so you can later pursue a claim to recover compensation for injuries. Steps to take after an accident in Pasadena include:
Take photos and video of the accident scene and of any visible injuries you suffered.
Get the contact information for any eyewitnesses to the accident.
Seek medical attention as soon as possible and follow through on your treatment instructions.
Keep copies of records of your expenses and lost income.
Speak to a Pasadena personal injury lawyer from Gibson Hill Personal Injury to learn more about your legal rights and options.
Compensation You May Be Entitled to in a Pasadena Personal Injury Case
If you were injured in an accident in Pasadena due to somebody's careless or reckless action, you may be entitled to pursue financial compensation for these expenses and losses:
Medical expenses, such as hospital bills, surgeries, prescription costs, doctors' appointments, and medical/mobility device purchases.
Costs of long-term care, such as home health care services, if you suffer permanent disabilities that impact your daily living.
Lost wages or income if you miss work while treating and rehabilitating injuries from an accident.
Lost earning capacity and employment benefits (such as insurance or pensions) if you are disabled from returning to your pre-injury work.
Physical pain and emotional distress.
Reduced enjoyment and quality of life from disabilities or disfigurement/scarring.
Frequently Asked Questions about Personal Injury
You may have questions about filing a claim or lawsuit after you've been injured. We've answered some of the questions we hear most often for you here.
How do I pay a Pasadena personal injury lawyer?
At Gibson Hill Personal Injury, our Pasadena personal injury lawyers handle cases on a contingency fee basis. That means you do not have to pay any money upfront to hire our firm for your case. In fact, you won't have to pay us anything unless we win money for you in a negotiated settlement or by securing a verdict in your favor at trial.
How long do I have to file a lawsuit?
Under Texas's statute of limitations, you typically have two years from the date of an accident to file a lawsuit against the party or parties who are liable for your injuries and losses. If you file suit after the statute of limitations expires on your personal injury claim, your claim will likely be permanently dismissed by the court. You should speak to a Pasadena personal injury lawyer from our firm to discuss the details of your case and learn how long you may have before you need to file suit on your claim.
How long will my personal injury case take?
No one can accurately predict how long any personal injury case will take. Many factors can affect the length of a personal injury claim, including the severity of your injuries, the complexity of the evidence involved in your case, or whether the other side in the case is denying responsibility for your injuries and losses. Our firm can help guide you through what you can expect in your individual case.
Contact Our Pasadena Personal Injury Lawyers to Learn More about Your Case
Don't wait another day to start pursuing the compensation and justice that you deserve after being injured in an accident through no fault of your own. Call Gibson Hill Personal Injury at (713) 659-4000 or fill out the contact us form on our website for a free, no-obligation case evaluation. We'll tell you how our Pasadena personal injury lawyers will fight to secure the best possible results in your case.