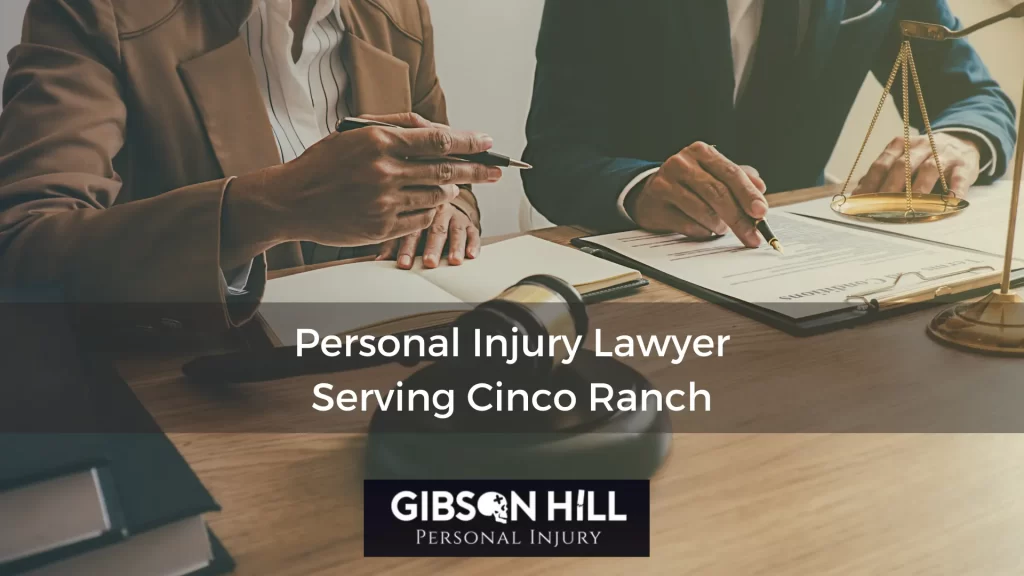 If you sustained an injury in an accident someone else's negligence caused, reach out to Gibson Hill Personal Injury right now to discuss your personal injury case. We could help you hold the negligent party liable and secure the compensation you deserve.
The financial burden of an accident can be overwhelming. When you suffer an injury, you need medical treatment to recover. Many people can't afford hospitalization, occupational therapy, prescriptions, and ambulance services. The costs are expensive and become an economic strain. You are entitled to compensation from the at-fault party if their actions caused the accident.
The consequences of medical malpractice, truck accidents, dangerous products, and other scenarios can linger and affect every aspect of your life. You might suffer physical or mental impairments that prevent you from driving, walking, and performing basic tasks. If you require household assistance, you might face debt trying to pay those expenses.
The Cinco Ranch personal injury lawyers of Gibson Hill Personal Injury are ready to represent you and fight for the justice you deserve. We will aggressively seek the money you're owed so you can heal your injury and get your life back on track. Call us at (713) 659-4000 today for your free consultation.
Why Choose Gibson Hill Personal Injury?
Handling a personal injury case alone is often stressful and time-consuming. You need to follow strict deadlines, complete confusing paperwork, and communicate with insurance companies. When you're dealing with your injuries and trying to do all this at the same time, it's a huge responsibility
Gibson Hill Personal Injury can take over and handle each step of the process on your behalf. We will file an insurance claim, gather evidence, and negotiate a settlement. Our team of highly skilled litigators can also pursue lawsuits and fight on behalf of our clients in court.
You will have a knowledgeable and trusted Cinco Ranch, TX, personal injury lawyer in your corner when you hire Gibson Hill Personal Injury. We will treat you as our priority and provide the guidance you need to navigate the complexities of your case. You can expect ongoing communication and personalized attention until the end.
Cases We Handle
Gibson Hill Personal Injury takes a range of personal injury cases involving circumstances like these:
Whether you sustained a minor or life-threatening injury, you should contact Gibson Hill Personal Injury for legal representation. We have represented clients in accident cases since 2013 and know how to reach favorable outcomes.
Compensation for Injuries in Cinco Ranch Accidents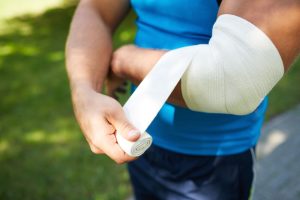 You might have the option of filing a claim with the at-fault party's insurance company if they have liability coverage. The amount of compensation you can seek will depend on the available coverage and additional factors related to the accident.
When you file a liability claim, you can negotiate for a settlement to cover various losses, such as:
Medical bills
Loss of household services
Pain and suffering
Mental anguish
Lost wages
Lost earning capacity
Physical impairment or disfigurement
Property damage
Although the insurance coverage could compensate for the losses you suffered, the insurance company won't necessarily provide the total available settlement. Insurance companies typically want to avoid large payouts. It's their goal to save money whenever possible and deny claims. You might have to file a lawsuit if you receive a denial or an insignificant settlement offer.
Exemplary damages are a form of compensation only available in personal injury lawsuits. A jury might make an award of this sort to you if you can provide clear and convincing evidence of the at-fault party's gross negligence, malice, or fraud.
Frequently Asked Questions
At Gibson Hill Personal Injury, our personal injury lawyers in Cinco Ranch, TX, often encounter questions from clients regarding personal injury cases. Most people don't know how to seek compensation after an accident. Others attempt to handle their claim themselves but face obstacles they don't know how to overcome.
Below are the most common questions accident victims ask us so you can prepare for your case.
When should I hire an attorney?
You should contact Gibson Hill Personal Injury right after the accident. We can review the information you provide and determine whether you have a case to pursue. It's critical to begin the process as soon as possible. If you allow too much time to pass, a strict deadline could prohibit you from seeking compensation for your losses.
When you hire us, we will start working on your case immediately. We can investigate the accident to determine who was at fault and review the insurance coverage. We will obtain evidence, file your claim, and communicate with the insurance company. If necessary, we can proceed with a lawsuit to recover the money you're owed.
How much does a personal injury lawyer charge?
Many attorneys require a retainer fee when someone hires them. Others charge by the hour or bill their clients for every phone call, meeting, and other correspondence. Hiring a lawyer who charges upfront and ongoing fees can be costly.
At Gibson Hill Personal Injury, we understand the economic strain of getting hurt in an accident. We don't want to burden you with additional expenses, which is why we take personal injury cases on contingency. You won't have to pay our legal fees unless we secure compensation for you.
How much time do I have to file a lawsuit?
If you want to sue someone for your injury and resulting losses, you must follow a specific timeframe called a statute of limitations. The statute of limitations for personal injury cases in Texas is two years. That means you have two years from the date of the accident to file your lawsuit if you want to pursue compensation in court.
Contact Us
Gibson Hill Personal Injury knows how traumatic it can be when an accident occurs. Your recovery can hinder your daily routine. It's a situation no one should have to face. Unfortunately, negligent individuals and companies constantly place other people in harm's way. When that happens, accident victims have the right to fight back and pursue legal action.
If you were injured in an accident due to someone's negligent conduct, call Gibson Hill Personal Injury to speak with one of our Cinco Ranch personal injury lawyers. We're available 24/7, so you can reach us whenever it's most convenient for you. Call (713) 659-4000 for your free consultation right now.