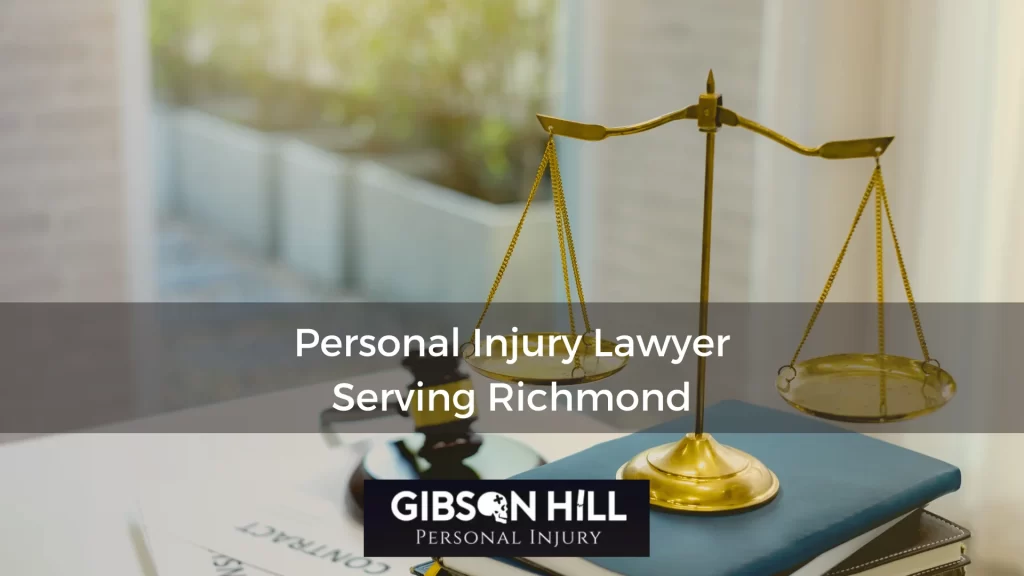 If you were hurt in an accident that wasn't your fault, you may be entitled to compensation for expenses and losses you incur due to your injuries. A financial recovery can provide you money for medical bills, lost wages and future income, and even the pain and reduced quality of life you've endured. Let a Richmond personal injury lawyer from Gibson Hill Personal Injury use our firm's resources to thoroughly pursue your rights and interests and demand that you receive the compensation you deserve. Our legal team is prepared to fight as hard as necessary to hold those responsible for your injuries accountable and to secure justice for you.
When you have been the victim of injuries suffered in an accident that occurred due to someone else's negligence, reach out to a Richmond personal injury lawyer from Gibson Hill Personal Injury for help with pursuing accountability and justice. Call us at (713) 659-4000 or fill out our website contact form for a free, confidential case evaluation to discuss what we can do to assist with your case.
How Can a Richmond Personal Injury Lawyer Help You?
If you were injured in an accident, a Richmond personal injury lawyer from Gibson Hill Personal Injury can help you through the complex process of pursuing compensation from those at fault for your injuries and the insurance companies. You can trust our attorneys to:
Discuss your legal rights and options with you and help you to understand what to expect in the insurance claims and litigation process.
Conduct an independent investigation of the accident and your injuries, gathering evidence we can use to prove your right to receive compensation.
Document the injuries and losses that you have sustained and calculate your future expected medical and personal needs.
Advise you at each stage of your case so that you can make decisions that give you the best chance at full financial recovery.
Prepare and file insurance claims on your behalf and pursue settlement negotiations with the insurance company to try to secure fair compensation for you as efficiently as possible.
File a lawsuit in your case when litigation becomes necessary to pursue a favorable result.
Why Choose Gibson Hill Personal Injury?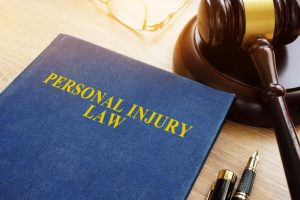 When you need legal representation to help you with your personal injury claim, you deserve attorneys who care about you and your recovery. At Gibson Hill Personal Injury, we make sure to stand by your side throughout your recovery. Our attorneys want to help you make a full physical and emotional recovery in addition to fighting to secure a legal and financial recovery for you. Our attorneys handle each case we take on personally, ensuring that no stone is left unturned in pursuing the best possible result in your situation. This allows us to keep you updated at each stage of your case, so that you know how your claim is progressing and what you can expect to occur next.
Our Personal Injury Practice Areas
The Richmond personal injury lawyers of Gibson Hill Personal Injury can assist you when you have a personal injury claim arising from:
Recovering Compensation in a Personal Injury Case
If you suffered injuries in an accident caused by someone else, you deserve to recover compensation for the expenses and losses you suffered due to your injuries, including for:
Medical expenses such as emergency care, surgeries, and other procedures, doctor's office visits, physical/occupational therapy, prescriptions, and purchases of medical or mobility devices and equipment.
Expenses for long-term care needed if you are left with permanent disabilities that adversely affect your daily living.
Loss of wages and earning ability when your injuries or resulting disabilities render you unable to temporarily or permanently return to your pre-injury work.
Physical pain and emotional distress/trauma.
Reduced quality of life.
Frequently Asked Questions about Personal Injury Claims
Questions about personal injury cases that we frequently hear from prospective clients include:
How is a Richmond personal injury lawyer paid?
At Gibson Hill Personal Injury, we know that our clients are under considerable financial stress due to medical bills and other living expenses combined with the potential loss of income when they can't work due to their injuries. That's why we represent clients on a contingency fee basis. You don't have to pay anything upfront to hire our firm for your case. Our attorneys are paid only when we've secured compensation for you in a negotiated settlement or a verdict in your favor at trial.
When do I have to file a lawsuit in my personal injury case?
Texas's statute of limitations on personal injury claims normally requires you to file a lawsuit within two years of the date that you were injured. If you wait until after the limitations period has passed on your claim to file a lawsuit, your case may be permanently dismissed by the trial court, and you could lose your right to seek compensation in court.
What steps should I take after an accident?
After an accident, you should remember to take several important actions to help preserve your rights to seek compensation for your injuries. First, you should document the accident scene by taking photos and video. Next, you should seek medical attention as soon as possible to have a doctor identify and document your injuries and to begin treatment as promptly as possible. You should also remember to keep records of expenses and losses that you incur due to your injuries, such as medical bills or your pay stubs/income statements to show lost wages. Finally, talk to a Richmond personal injury lawyer from Gibson Hill Personal Injury for help with investigating your case and preparing your claim to recover compensation from the at-fault parties and insurance companies.
Contact Us Today
Don't wait another day to speak to a Richmond personal injury lawyer. We can discuss your legal rights and options for recovering compensation for harm and losses that you suffered because of somebody else's negligence. Contact Gibson Hill Personal Injury by giving us a call at (713) 659-4000 or filling out our online contact form for a free, no-obligation consultation with a compassionate, dedicated Richmond personal injury lawyer from our firm.