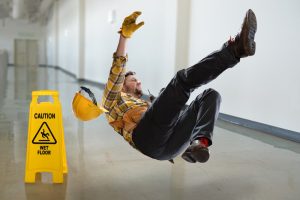 A slip and fall accident can be a challenging experience. No one ever goes to a restaurant, friend's home, or public park expecting to get hurt. Unfortunately, the dangerous conditions on someone else's property could cause an accident, resulting in your injury.
If you get hurt during a slip and fall, the at-fault party's insurance company will likely investigate. They need to review the available evidence to determine whether the property owner is at fault. The insurance adjuster might contact you to discuss the circumstances and obtain information to decide if they want to offer you a settlement.
Although you might think the insurance adjuster is on your side and wants the best for you, their goal is to save money. They're looking out for their interests over yours. If they can avoid a large settlement payout, they will.
Insurance companies often look for valid reasons to deny insurance claims or provide low settlement amounts. If you say the wrong thing during their investigation, they could use your words against you.
Below are some of the most common statements slip and fall victims make that can negatively impact the outcome of a case. You should avoid saying these things at all costs.
"I Think…"
 It's never a good idea to speculate about what might have happened. If you don't know the correct answer to a question, you're better off staying quiet. If you guess how the accident occurred or who was at fault and change your story later, the insurance company could assume you're lying.
You should avoid making "I think" statements during the slip and fall investigation. Only state the facts you can back up with solid evidence. For example, if you know you tripped over a hazard and have a photo of it, you could indicate that's the cause of your injury.
"I'm Sorry"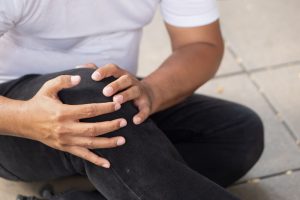 Whether you feel sorry or not, you shouldn't apologize to anyone about what happened. You might feel bad about the accident even though it wasn't your fault.
An injury could affect the people around you. Maybe there were witnesses, and you want to get their names and contact information, preventing them from going about their days. Or you might decide to complete an incident report with the manager, pulling them away from their responsibilities.
As much as you want to apologize, it's better if you don't. If someone at the scene of the accident heard you apologize, they could include it in their witness statement. The insurance company could use your apology as evidence of fault. They could claim you said you're sorry because you were the person responsible for causing your injury.
"My Injury Isn't That Bad"
Never minimize the severity of your injury or refuse medical care. If someone hears you say you didn't get hurt, you might not be able to recover compensation from an insurance claim. The insurance adjuster will likely determine you're not entitled to compensation because you didn't suffer an injury.
However, if you discover later that your injury is worse than you initially thought, you might want to pursue a case against the at-fault party. Unfortunately, the insurance company could assume you're exaggerating your injury to receive a settlement. Instead of paying your claim, they could offer a lowball settlement or deny the claim entirely.
"I Agree to a Recorded Statement"
The property owner's insurance adjuster might ask for a recorded statement from you. You are not legally obligated to provide one. Even if they try to talk you into it or intimidate you into believing you must comply, politely tell them no.
The problem with a recorded statement is anything you say becomes documented evidence. If you slip up and say the wrong thing, you could end up with a denied claim. It's easy for the insurance company to use your words against you to shift fault from their policyholder to you.
Speak to an Experienced Slip and Fall Lawyer Today
Gibson Hill Personal Injury has represented clients injured in slip and fall accidents since 2013. We have the resources and skills to aggressively pursue the maximum compensation you need to compensate for your losses.
The property owner should be held liable if their negligence caused the dangerous conditions on their property, resulting in your injury. Our legal team is ready to advocate for your rights and fight for the justice you deserve.
If you were injured in a slip and fall in Texas due to someone else's negligent actions, do not hesitate to contact Gibson Hill Personal Injury. We're available 24/7 to speak with you about your case. Call us now at 512-580-8334 for a free consultation with one of our Texas slip and fall lawyers.