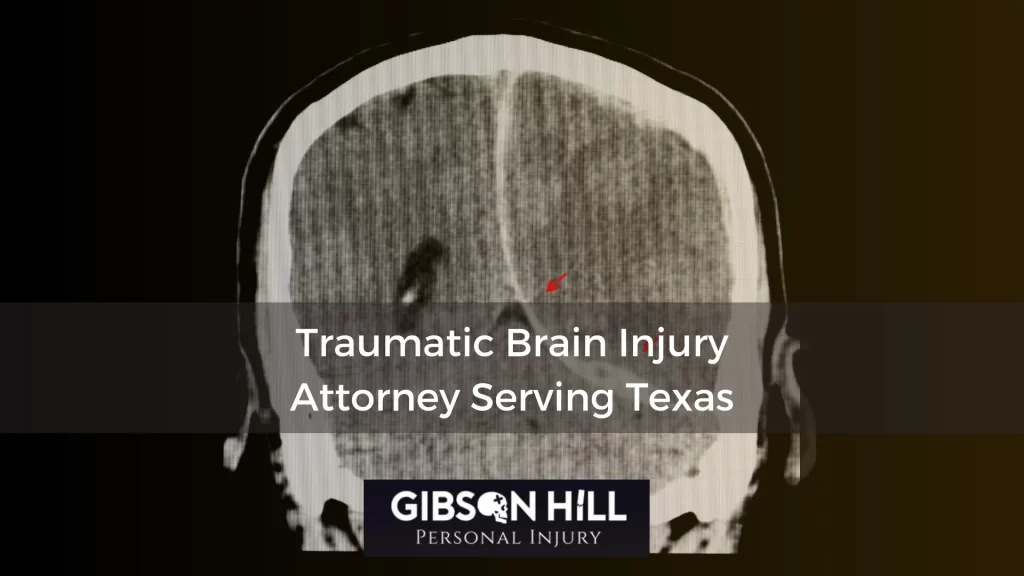 If you suffered a traumatic brain injury because of another person's careless actions, contact Gibson Hill Personal Injury immediately. This type of injury is serious and could lead to lifelong medical problems. If you don't seek proper medical care, you could end up with permanent mental or physical disabilities. You deserve the opportunity to hold someone accountable for the suffering you endured.
A traumatic brain injury (TBI) can result from any accident or incident that inflicts a violent jolt, blow, or bump to your head, or from an object that penetrates your skull. Mild trauma might cause temporary damage to your brain cells. A traumatic injury can lead to internal bleeding, torn tissue, bruising, and nerve damage. Sometimes long-term complications and death can occur.
If you sustained a traumatic brain injury, the experienced Texas personal injury lawyers at Gibson Hill Personal Injury can help you pursue the compensation you need from the at-fault party. Call us today at (713) 659-4000.
Situations That Could Lead to a Traumatic Brain Injury
Following are various types of accidents or events that could result in a traumatic brain injury:
Occupational accident
Product liability
Motor vehicle accident
Dog bite or animal attack
Medical malpractice
Bicycle accident
Premises liability
Nursing home abuse
Defective medical device
Pedestrian accident
Hire a Texas Traumatic Brain Injury Lawyer Immediately
At Gibson Hill Personal Injury, we know how to handle a range of personal injury cases, from nursing home abuse to truck accidents. If someone else caused your traumatic brain injury, we'll help you hold them financially responsible for your expenses.
It's never a good idea to handle a legal case without the help of a lawyer. The process is complicated and can seem overwhelming for anyone who doesn't have the proper background and experience. There are strict deadlines to follow, documentation to submit, and evidence to collect. If you don't know what you're doing, you could ruin your chance at recovering the maximum compensation.
Insurance companies would rather avoid paying out an injured party's claim. They will invariably look for reasons to deny claims or provide a low settlement offer. If you say or do the wrong thing, they'll have good reason to withhold compensation. Our Texas traumatic brain injury lawyers will protect your rights by presenting a strong case and ensure they treat you fairly. We won't let them take advantage of you.
The Importance of Evidence in a Personal Injury Case
When you hire us to represent you, we'll begin a complete investigation into the cause of your traumatic brain injury and determine the liable party. Sufficient evidence is necessary to prove your injury resulted from someone else's actions and not because of a preexisting medical condition or prior event.
We'll use all the resources at our disposal to locate evidence that most people don't know how to find. Accident victims are usually unaware that they're entitled to certain documentation while building their case. We'll handle all of that for you and work on obtaining the following:
Video surveillance footage
Police/incident reports
Copies of your medical records, billing statements, written prescriptions from doctors, and other evidence associated with your traumatic brain injury
Photos from the accident scene, such as a car crash or hazards on someone's property
Lost wage reports from the income you couldn't earn due to your injury
Statements from individuals who saw what happened
After we collect the evidence we need, we'll file a claim and send everything to the insurance company so they can review it. We'll attempt to negotiate a fair settlement that covers your damages and helps you recover from your injury. Most personal injury cases involve liability insurance coverage that provides compensation to injured victims for the expenses and suffering they endured.
Damages Available in Insurance Claims and Lawsuits
In any insurance claim, the goal is to recover damages. Damages are intended to compensate the injured party for losses in a personal injury case and fall under two main categories: economic and non-economic.
Economic damages are expenses, such as:
Medical treatment
Out of pocket costs
Property damage
Lost wages
Lost earning capacity
Non-economic damages are physical and emotional losses, such as:
Emotional or psychological trauma
Pain and suffering
Disfigurement or disability
Diminished quality of life
You can seek economic and non-economic damages in a lawsuit or insurance claim. Another type is only available in lawsuits. Punitive damages are typically the result of someone's negligent, fraudulent, or malicious actions. If you can prove the at-fault party caused your traumatic brain injury due to one of these acts, a jury might award punitive damages. Instead of providing compensation for your losses, it's a form of punishment against the liable party and attempts to deter similar actions in the future.
What Is a Statute of Limitations?
Statutes of limitations are deadlines accident victims must follow if they want to pursue legal action against another person. It's a strict deadline that could impact the outcome of your case if you miss it. Generally, judges will dismiss cases if the statute passed.
To sue someone for the traumatic brain injury they caused, you must follow a two-year statute of limitations. What that means is, in Texas, you have two years from the date of your injury to file a civil lawsuit for compensation of your damages.
You might think two years is sufficient in preparing a legal case, but there are various factors to consider that could interfere. Most people choose to file an insurance claim first. While you're negotiating for a settlement, the statute of limitations for filing a lawsuit could run out. If the insurance company ends up denying your claim or refuses to provide a fair settlement offer, you won't get the opportunity to go to court.
Seek legal representation from Gibson Hill Personal Injury immediately after the accident so we can start working on your case. We'll keep track of the deadline and remain diligent in the legal proceedings. If the statute is approaching while we're working on your insurance claim, we'll make sure to file a lawsuit before it's too late.
How Negligence Laws Could Affect Your Case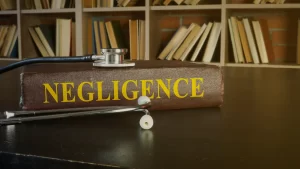 You'll need to use a legal theory as the basis for your lawsuit. The most common legal theory in personal injury cases is negligence. Negligence occurs when someone fails to exercise a reasonable degree of care to avoid harming another person. There are five elements you must show existed when you sustained a traumatic brain injury:
Duty: The defendant owed you a duty of care to prevent an injury;
Breach of duty: They breached their duty;
Cause in fact: You wouldn't have gotten hurt if it wasn't for the negligent acts or omission;
Proximate cause: Your injury was the direct result of the defendant's breach; and
Damages: You incurred damages from the accident.
Modified comparative negligence reduces an injured party's damages according to the percentage of fault they share. For instance, if you incurred $100,000 in damages, but a jury determines you're 20% to blame for the accident that resulted in your injury, you're only entitled to $80,000 in compensation. Additionally, if you're more than 50% at fault, you're not allowed to seek damages in your case.
What Should I Do If My Loved One Died from a Traumatic Brain Injury?
If your loved one sustained a traumatic brain injury that ultimately led to their death, you could file a wrongful death lawsuit. As defined by Texas statute 71.001, a person is entitled to legal action if someone's wrongful act, carelessness, neglect, default, or unskillfulness caused their loved one's death.
Specific family members are allowed to file a wrongful death lawsuit against the liable party. They include:
Surviving spouse
Surviving adult children
Surviving parent or parents
Any of the parties listed above can file individually or as a group. They must pursue legal action within three months of the death; otherwise, a personal representative of the deceased's estate can file.
Adopted children can also pursue a wrongful death case if their adoptive parent died due to someone's negligent actions. However, they can't file suit if their biological parent suffered a fatal traumatic brain injury. In a similar situation, the adoptive parents can sue for their adopted child's wrongful death.
The statute of limitations in Texas is two years from the deceased victim's death. You can only pause the clock on this deadline if extenuating factors exist:
Your parent passed away when you were a minor. The clock would start when you turn 18 years old and can legally file a lawsuit for wrongful death.
You weren't aware that your loved one's death was the result of negligence. The clock would begin on the date you discover negligence caused the traumatic brain injury that resulted in death.
There are various damages that can compensate surviving family members and the deceased's estate:
Emotional and mental pain and suffering
Lost earning capacity
Lost services, support, care, and counsel the victim would have provided if they survived
Lost inheritance, including what they would have saved if they lived an average lifetime
Lost companionship, comfort, and society
Gibson Hill Personal Injury Will Help You Fight for Justice
Our Texas traumatic brain injury lawyers are ready to take on your case and pursue the maximum compensation you deserve. You suffered enough and should have the opportunity to hold the negligent party liable for their actions. We know the challenges you're facing during your recovery. It's our job to make this process as easy as possible so you can move forward with your life.
If someone caused your traumatic brain injury, call (713) 659-4000 to pursue legal action against them.