Texas Truck Accident Lawyers for Negligent Hiring of Unqualified Truck Drivers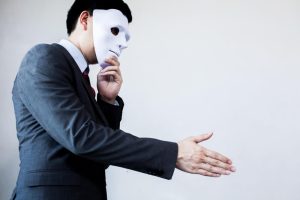 If an unqualified truck driver caused your injuries in an accident, do not hesitate to contact Gibson Hill Personal Injury. You might be entitled to financial compensation. We could pursue legal action against the trucking company for negligently hiring an unqualified driver.
Commercial trucks require proper licensing and special training to operate. They are heavy and sit high off the ground. They can also contain hazardous cargo transported throughout Texas or across state lines. Truck drivers must know how to navigate their trucks around traffic, dangerous conditions, and obstacles on the road.
Unfortunately, some motor carriers hire inexperienced, unlicensed, and unqualified employees. Instead of performing a thorough background check, employers might hire any available applicant to address a staffing shortage or retention problem. Sometimes trucking companies ignore the results of a negative background check to fulfill their delivery quotas and make money.
At Gibson Hill Personal Injury, we understand the trauma and shock of a truck accident. Injuries are often severe or debilitating and require ongoing medical treatment to heal. When you face a difficult recovery, you likely don't want to take on a legal case. You can count on us to handle every aspect of your insurance claim or lawsuit and aggressively seek the maximum available compensation.
Call Gibson Hill Personal Injury at (713) 659-4000 today for your free consultation with a dedicated and experienced Texas truck accident lawyer.
Common Reasons for a Motor Carrier's Negligent Hiring Practices
State laws and federal regulations aim to keep roadways safe. A truck driver or trucking company violating these laws can endanger others and cause an accident.
The most common reasons motor carriers hire unqualified truck drivers are:
Retention issues – Truck driver turnover rates are relatively high. Keeping someone on staff for a long time is challenging in the trucking industry. Motor carriers feel a sense of urgency to hire new truck drivers when their employees suddenly quit. That means they might forego background checks and hire truckers with a poor driving record, criminal history, or lack of a commercial driver's license.
Staffing shortages – The trucking industry isn't for everyone. Employees spend long hours on the road operating massive vehicles. Trucking companies might hire anyone who applies when they experience a staffing shortage. Even if applicants lack experience, training, or licensing, companies might bring them on board to fulfill professional obligations. It doesn't matter if a truck driver doesn't know how to handle emergencies or dangerous conditions. As long as they can drive and complete their job-related tasks, motor carriers could choose to ignore the driver's shortcomings.
Gibson Hill Personal Injury knows how to handle accident cases involving commercial trucks. You should reach out to us immediately after the collision so we can review the circumstances and determine whether we can represent you.
We will create a strategy to meet your needs and try to reach your desired outcome. The negligent trucking company should be held accountable for its wrongdoing.
Common Causes of Accidents Due to an Unqualified Truck Driver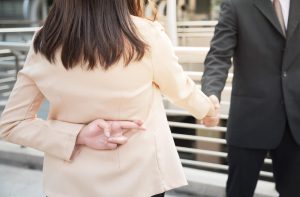 Unqualified truck drivers make various errors at the wheel. They might not know how to maneuver around sharp bends in the road, handle steep hills, or brake in time for stopped traffic. Their actions often contribute to traumatic accidents because they don't have the experience or knowledge to deal with problematic situations they encounter on the road.
Truck accidents commonly occur because of an unqualified truck driver's negligent actions, such as:
It's natural to assume the truck driver is at fault for the accident because they were driving the truck. However, their employer could be responsible if their negligent hiring practices led to the accident.
It's critical to hire Gibson Hill Personal Injury so we can investigate and determine whether the truck driver or motor carrier should be financially responsible for your injuries. We could file an insurance claim or lawsuit on your behalf and seek the monetary award you need.
Compensation for a Truck Accident
In Texas, the at-fault driver is liable for the injured party's medical care and other expenses.
Every motor carrier must buy liability insurance with minimum limits required by federal law. You can file a claim with the liability insurance carrier and seek a settlement to compensate you for your accident-related losses, such as:
Loss of household services
Mental anguish
Physical impairment or disfigurement
Lost wages
Lost earning capacity
Property damage
You could also recover exemplary damages in a lawsuit against the negligent motor carrier or truck driver. The court might award this form of compensation to you if you show clear and convincing evidence of the defendant's malice, fraud, or gross negligence.
Statute of Limitations in a Truck Accident Case
You could sue the motor carrier for hiring an unqualified truck driver if that's the reason for the accident. In Texas, the statute of limitations allows a two-year timeframe to file a personal injury lawsuit. That means you have two years from the accident date to initiate your lawsuit for compensation.
Contact Us
Gibson Hill Personal Injury has represented Texas clients in truck accident cases since 2013. Our attorneys know how to hold negligent or careless individuals and companies liable for their misconduct. Our personalized approach allows us to determine a plan to match the unique needs of every client's case. We provide aggressive yet compassionate representation.
When you hire us, we will remain by your side to guide and support you through the complicated process. You don't have to go through this challenging ordeal alone. We will treat you as a priority and protect your rights until the end. You can count on us to fight for the justice you deserve.
At Gibson Hill Personal Injury, we take truck accident cases on contingency. You don't have to pay us upfront to represent you. We won't collect our legal fees or costs unless we secure compensation on your behalf. If we lose your case, you won't owe us anything.
If you sustained an injury in a truck accident due to the negligent hiring practices of a trucking company, call the Texas truck accident attorneys of Gibson Hill Personal Injury for your free consultation at (713) 659-4000 or contact us online.