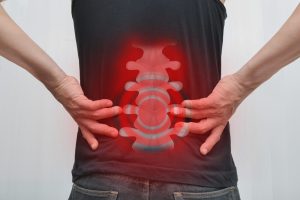 In many kinds of accidents, you can easily prove that a spinal cord injury you suffered occurred due to the accident and due to the party or parties who caused the accident. However, in some cases, it may not seem apparent that someone bears liability for your spinal cord injury. But because a spinal cord injury can leave you with significant medical expenses while also potentially disabling you from earning a living, when someone else caused your injury, you deserve to recover compensation. Below are five ways that you can prove in a personal injury claim that you deserve a financial recovery for your spinal cord injury.
Medical Records
The first method of proving your right to compensation for a spinal cord injury involves relying on the medical records from your treatment. Your medical records and the treatment notes from your doctors can help establish that your spinal cord injury was caused by someone else's careless actions.
For example, if you sustained a spinal cord injury in a traumatic accident, your treating providers may note that you were being treated for injuries sustained in an accident. Your doctors' notes might also explain how the accident or incident caused your injury. Your medical records can also help rule out pre-existing conditions as a cause of your spinal cord injury.
Medical Expert Testimony
In addition to medical records, expert testimony from a medical professional can help prove that your spinal cord injury happened because of someone else's negligence. Medical expert testimony can provide an opinion linking your injury to the fault of another party, to a reasonable degree of medical certainty.
Medical expert testimony may prove necessary if you suffered a spinal cord injury due to negligent medical care. But expert testimony can also help conclusively explain how you suffered a spinal cord injury in a traumatic accident if the other party or insurance company tries to argue that the accident was not "severe" enough to have caused you to suffer a spinal cord injury.
Independent Medical Examinations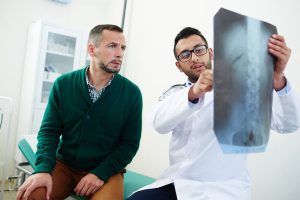 When pursuing a spinal cord injury claim, you may also face difficulty proving the extent of your injuries or the amount of money that will fairly compensate you for past, ongoing, and future expenses and losses. For example, the opposing party in your case may dispute whether you have been as disabled as you claim or whether you will require the future medical and personal services that you have claimed.
An independent medical exam, conducted by a doctor not connected with your treatment and rehabilitation, can help conclusively establish the extent of your injury and disabilities. The examiner can also provide expert testimony regarding what future treatment, rehabilitation, and care you will need for your injury and any resulting disability.
Accident Scene Photos/Video
Photos or video from the accident scene may also prove useful to your spinal cord injury claim. If the identity of the party or parties liable for your injury is being contested in your case, surveillance camera footage of the accident or incident that caused your injury can identify the parties responsible for causing your injury.
Photos or video taken after the accident can also help you push back against any arguments that the accident or incident was not as severe as you claim. Accident scene photos or video may show extensive property damage or severe visible injuries that can help demonstrate that you were involved in a violent, catastrophic accident.
Witness Testimony
Finally, witness testimony can also help bolster your spinal cord injury claim. First, eyewitnesses to the accident or incident can help you prove the identity of those at fault for causing your injury or help prove the severity of the accident. In addition, testimony from family, friends, and work colleagues can help you prove your right to financial compensation by supporting your claims. They can testify about your physical pain, emotional trauma or distress, physical disabilities or mobility issues, inability to work or to perform tasks of daily living, and reduced quality of life due to embarrassment, humiliation, or depression triggered by physical disability or inability to participate in activities you previously enjoyed.
Contact Us Today for Help with Your Spinal Cord Injury Claim
If you suffered a spinal cord injury in an accident that happened because of someone's negligence or recklessness, reach out to the Texas personal injury lawyers of Gibson Hill Personal Injury for a free, confidential consultation to learn how our attorneys can assist you with your spinal cord injury claim. Call us at 512-580-8334 to talk to a personal injury lawyer from our firm about your legal rights and options.