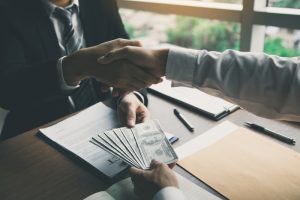 Many personal injury attorneys, including our firm, operate on a contingency fee model. Our clients will only pay us if we win their case at trial or secure a settlement. Today's post will discuss how much a lawyer takes from a settlement and what to expect after a successful negotiation.
We encourage you to speak with your lawyer about their fee schedule before beginning an official working relationship. Lawyers do not want to make fees burdensome for clients who already face many other expenses. You might be able to negotiate their fee amount before signing a representation contract.
Signing the Agreement
The case's wrap-up begins when you and the insurance defense team sign a settlement agreement. The structure of these agreements will vary, but each has the same function: binding you and the insurer to an amicable resolution.
If your lawyer negotiates a settlement directly with the insurance company, both sides and their staff will likely collaborate in drafting an agreement. However, if you settle at mediation, the mediator will probably prepare the contract, and each party will review and sign it on the same day.
Generally, the defense will promise to pay you the negotiated amount by a deadline, according to Texas law. In return, you agree to specific terms about the case itself, including:
You consider the matter fully resolved.
You will not file a new lawsuit or take a lawsuit you already filed to trial.
You will not pursue damages for new, undiscovered injuries or losses from the accident.
You will not pursue any further actions against the defendant regarding the accident.
Cutting the Check
The insurance company will write a check for the agreed amount within a few weeks of signing the agreement. Instead of making the check out to you, they will use your lawyer's name and send it to the firm's office. Once your lawyer receives the money, they will deposit it into a specialized trust account for your case.
Paying Off Liens
After establishing the trust account, your lawyer will determine if anyone holds liens on portions of your settlement. Some common lienholders include:
Hospitals and clinics, to cover the cost of medical services your health plan does not
Health insurers, as reimbursement for covering certain medical expenses
Home contractors, to cover the costs of accessibility enhancements on your property
Auto mechanics, to cover the costs of necessary repairs to your vehicle
The workers' comp system, as reimbursement for a portion of the benefits you received
Many, but not all, of these liens are negotiable. Your lawyer will work with the lienholders to minimize the amount you owe. Then, they'll pay the liens on your behalf.
Paying Attorney's Fees
After your lawyer finishes paying off liens, they will deduct their own costs and fees from the trust. You can find information on how attorney's fees work in the representation contract you signed at the beginning of the case. Typically, attorney's fees are a fixed percentage of the settlement after liens, ranging from 25-35%.
Independent lawyers have significant leeway to set their own fee schedules and policies, but larger firms can have set schedules based on seniority. Partners with more experience or earned specializations may charge more than their associate-level colleagues for the same services.
Receiving Your Compensation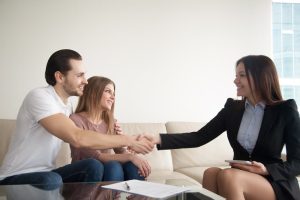 You'll receive a packet with information on what liens your lawyer paid off and how much they deducted to cover attorney's fees. You may owe state or federal taxes on specific portions of your settlement, so your lawyer will advise you on what to do when it's time to file.
How you receive your settlement will depend on the terms of the agreement. Some cases end in a lump-sum settlement. Others result in a structured settlement with recurring payments. If you have a structured settlement, you will have a say in the size and frequency of each payment.
Consult a Texas Personal Injury Lawyer
Contact Gibson Hill Personal Injury Law Firm for a free review of your case and answers to your questions on the settlement process. We're a big-city firm with small-town values, and our goal is to communicate transparently, honestly, and clearly with clients throughout each step of their cases. This approach has earned our team members accolades from federal and state-level associations, including recognition in the National Trial Lawyers' Top 40 under 40.
For a free case review, call one of our personal injury lawyers in Houston or Austin at 512-580-8334 today.
Related posts: