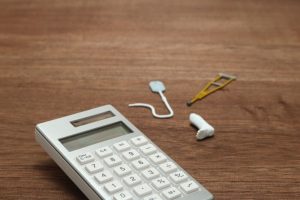 There are many different costs that come with being involved in a major accident, and not all of these costs are immediately obvious. There are the direct costs associated with the accident, like your medical bills and lost income, but how much is your pain and suffering worth? What about the mental health injuries that can stem from an accident, like nightmares, flashbacks, and anxiety? In many cases, these indirect costs outweigh the cost of your medical bills and lost wages, and you should be allowed to pursue compensation for all the ways you have suffered after an accident.
At Gibson Hill Personal Injury, one of the most common questions we receive is how much a personal injury case is worth. The answer is that every case is different, and a Texas personal injury attorney will not have a clear picture of how much you could recover in compensation until they have had a chance to look more closely at your case. We understand that this is a frustrating answer, so we wanted to share some information on how you can get a rough idea of how much your case may be worth.
Potential Compensation in Texas Personal Injury Cases
The idea behind personal injury cases in Texas is that if you were injured due to someone else's negligent, careless, or intentional acts, you should be compensated for the harm you suffered. Your compensation is based on the value of the losses you have sustained. The more severe your injuries and financial losses are, the more you can demand in compensation.
There are two main categories of compensation in Texas personal injury cases. The first is economic damages, which are compensation for the direct expenses you have incurred as a result of the liable party's actions. Economic damages are compensation for things like:
Medical expenses – A major accident can end up costing you thousands of dollars in medical expenses. You may have needed emergency medical treatment at a hospital after the accident, and that may just be the start of your medical bills. You also have to pay for things like prescription drugs, follow-up appointments with doctors, physical therapy, lab tests, diagnostic imaging tests, etc. Finally, you may need ongoing care after the accident, and you can pursue compensation for those costs as well.
Lost income – Serious accidents often leave victims unable to work for weeks or months afterward. If you are unable to work, you are likely not earning any income while you are recovering, which can quickly deplete your finances. You can be compensated for any income you lost while you were recovering from your injuries.
Reduced future earnings – Depending on the specific injuries you sustained and how severe they are, you may be left with a long-term disability after an accident that prevents you from working. A long-term disability can have a significant effect on your future earning potential, and you can be compensated for the future earnings and other benefits you have lost due to the accident.
Damaged personal property – Accident victims frequently have to replace damaged personal property, such as their car if they were involved in a traffic collision. You can demand compensation for any of your personal property that was damaged in the accident.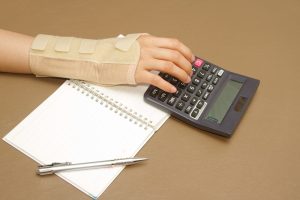 The other main category of compensation in personal injury cases is non-economic damages. These damages are compensation for your losses in an accident that are more personal and harder to assign a specific value to. Non-economic damages are compensation for things like:
Pain and suffering – The pain from your injuries can take a major toll on your quality of life after an accident, especially if the pain prevents you from doing things you used to enjoy. With help from an experienced personal injury attorney, you can demand compensation for your pain and suffering after an accident.
Emotional distress – A major accident is a traumatic experience, and many accident victims experience depression, anxiety, suicidal thoughts, or other forms of emotional distress. Emotional distress can be difficult to prove, but a knowledgeable Texas personal injury lawyer can help you pursue compensation for the mental health effects of an accident.
Contact a Texas Personal Injury Attorney Today
If you have been injured in an accident in Texas that wasn't your fault and would like to know more about how much your case might be worth, contact Gibson Hill Personal Injury today by calling 512-580-8334 or visiting our contact page. We would be happy to meet with you for a free, no-obligation consultation.
Related posts: