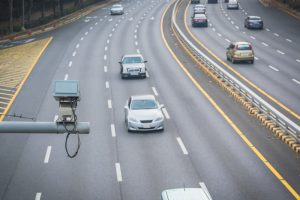 As one of the most concrete pieces of evidence in a personal injury case, surveillance footage can establish who was at the accident scene, what actions led to the accident, and what happened in the aftermath. To obtain surveillance footage of your accident, you should consider all possible options, act quickly, and enlist a lawyer's help.
Evaluate Your Options
You may be able to request surveillance footage from multiple different sources. The more angles or perspectives you have of the accident, the stronger your case will be.
If you are able, consider returning to the local area where the accident happened. Write down the locations of any security cameras, especially those pointing toward the specific site of the accident. You can give this information to your lawyer for their investigation.
Ask Nearby Businesses and Homeowners
If the accident happened near a home or business, their security cameras or video doorbells might have recorded what happened. If you ask the owner nicely and tell them the time of the accident, they will often be willing to provide you with the footage on a tape, CD, or flash drive. They may also be able to send the footage via an encrypted file transfer your lawyer can facilitate.
If a property where you slipped and fell has security cameras, you should talk with your lawyer about what to do. They may draft a letter that pressures the owner to provide any relevant footage. Once they file a lawsuit, they may also ask the court for a subpoena.
Get Footage from Dash Cams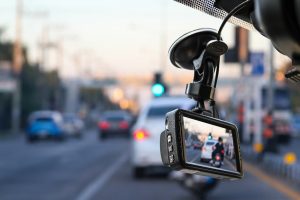 An increasing number of vehicles on Texas roads use dash cams to record the road ahead and protect themselves in the event of an accident. Many dash cam models are constantly recording, using motion sensors and AI to pinpoint the exact time of an accident. They might be the key to the surveillance footage you need if you were injured in a car crash.
Even if a car crash wasn't the cause of your injuries, a dash cam could have recorded events from a storefront nearby. A skilled lawyer might be able to identify drivers who work in or frequent the area and may have dash cam footage of what happened.
Request Footage from Traffic Cameras
Larger cities and major highways will have a dense array of cameras to enforce speeding and red light violations. They also help officials monitor road and traffic conditions, including accidents on or near the road.
It's not impossible to obtain footage from a traffic camera, but it's a bit more complex than talking to a homeowner, business, or driver because:
Different ownership – Various transport authorities own and use traffic cameras. For example, if a local road is along the path of a state highway, you may need to contact the Texas Department of Transportation rather than the city government. Alternatively, if the accident happened on or near one of the Lone Star State's 25 toll roads, you may have to work with the company that manages the route.
Type of camera – Some cameras only trigger when a vehicle runs a red light or speeds. Others are constantly recording.
Security of footage – Transportation departments and tollway authorities set their own policies for releasing traffic camera footage. They may require subpoenas or requests under the federal Freedom of Information Act.
If you need traffic camera footage for your case, speak with your lawyer first. They can navigate the different policies of the parties that own the footage and file the requests necessary to obtain them.
How Long Do Security Cameras Keep Footage?
There isn't a uniform answer for how long security cameras keep footage. It depends on a camera's model, settings, and the operator's policies.
Some security cameras use a memory card of the operator's choice to store footage. The camera will constantly record, overwriting the oldest footage once the card fills up. The camera could keep footage from one week to three months, depending on the video quality and file size.
Some businesses, particularly larger retailers or manufacturing plants, may tie their security cameras to a central server or DVR box. These servers can have much more storage capacity than a memory card-based camera, so they may keep footage longer.
If you know you'll need security camera footage, it's best to obtain it as soon as possible.
Contact Gibson Hill Personal Injury for a Free Consultation About Your Case
Gibson Hill Personal Injury is a top personal injury law firm in Texas. We specialize in difficult cases and can help you obtain security camera footage as part of a comprehensive investigation into your case. We have car accident lawyers in Houston and Austin, for your convenience.
If you were hurt in an accident, contact us at 512-580-8334 for a no-cost, no-obligation consultation.
Related posts: